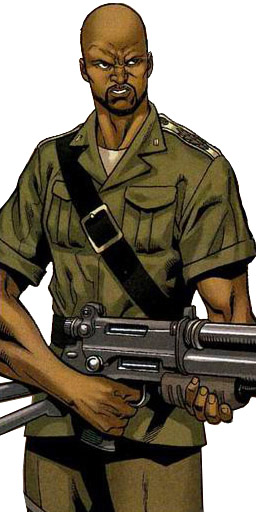 Colonel Shetani


Religion: not determined yet

Name: Colonel Shetani

Classification:

villain
Publisher(s):

First Appearance: Uncanny X-Men (vol. 1) #474 (Aug. 2006): "The First Foursaken, Part Three: Loose Ends"
Creators: Chris Claremont, Tony Bedard, Roger Cruz, Victor Olazaba
Number of Appearances: 2
Occupation: mercenary
Gender: male
Note: Storm's uncle; leads gang of mercenaries
Note: Although the X-Men Annual #1 (1996) could ostensibly be "cover-dated" "August" based on when it was published, Colonel Shetani's first appearance is indeed in Uncanny X-Men #474. The story in X-Men Annual #1 continues from Uncanny X-Men #474. The annual has no actual month in its cover date.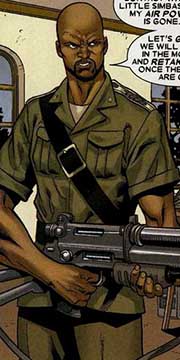 Suggested links for further research about this character:
- http://marvel.wikia.com/wiki/Shetani_(Earth-616)
- http://www.comicboards.com/marvelguide/s2.html
- https://uncannyxmen.net/comics/issue/uncanny-x-men-1st-series-474
- https://uncannyxmen.net/comics/issue/uncanny-x-men-annual-2nd-series-1