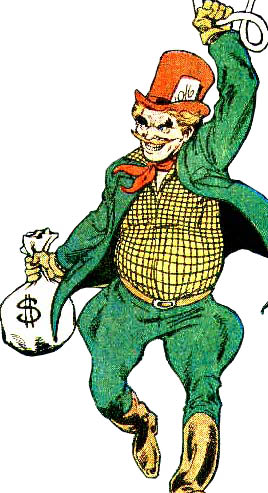 Mad Hatter (imposter)


Religion: not determined yet

Name: Mad Hatter (imposter)

Other Names: "Jervis Tetch"; The Mad Hatter; Mad Hatter II; Hatman

Classification:

villain
Publisher(s):

First Appearance: Detective Comics (vol. 1) #230 (Apr. 1956): "The Mad Hatter of Gotham City"
Creators: Bill Finger, Sheldon Moldoff, Charles Paris
Super? (Has Super Powers/Special Abilities/Technology): Yes
Number of Appearances: 9
Enemy of: Batman, Mad Hatter
Race: white
Gender: male
An imposter Mad Hatter, who claimed to be Jervis Tetch (the original Mad Hatter), but really wasn't, first appeared in Detective Comics #230 (Apr. 1956) and appeared in a number of stories after that. Eventually the real Jervis Tetch claimed to have killed his imposter. But the fake Mad Hatter appeared one more time, in Detective Comics #573 (1987), at which time he was severely beaten by Batman. He has never appeared since.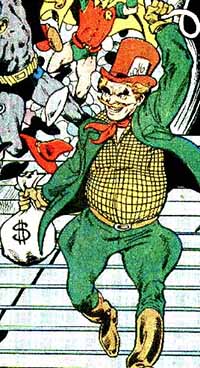 This character is in the following 8 stories which have been indexed by this website:

Batman

Detective Comics

Joker: Last Laugh #5 (Dec. 2001): "Mad, Mad World"
(photo/picture/video)

Suggested links for further research about this character:
- http://dc.wikia.com/wiki/Mad_Hatter_II_(New_Earth)
- http://www.dcuguide.com/who.php?name=madhatter2
- http://www.dcuguide.com/chronology.php?name=madhatter2
- http://comicbookdb.com/character.php?ID=15269
- http://comicbookdb.com/issue.php?ID=105703
- https://www.comics.org/issue/12777/
- http://dc.wikia.com/wiki/Batman_Vol_1_297