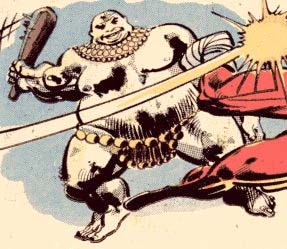 The Religious Affiliation of


The Sewer King


Religion: religious

Name: The Sewer King
Other Names: King; The King; The King of the Sewers
Classification:

villain
Publisher(s):

First Appearance: Daredevil (vol. 1) #180 (Mar. 1982): "The Damned"
Creators: Frank Miller, Klaus Janson
Number of Appearances: 6
Enemy of: Daredevil, The Kingpin, Vanessa Fisk, The Underground
Employer: Kingpin
Gender: male
Note: lives in sewers; held Vanessa Fisk captive as queen
Huge albino.
In Daredevil (vol. 1) #335, the King sacrificed two of his underlings on a Mayan altar built by the Devourer (from Daredevil Annual #9). This ritual created a new Devourer, which the King sent to destroy Daredevil.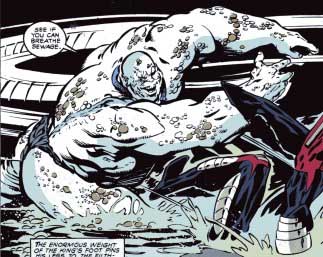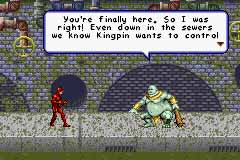 Suggested links for further research about this character and the character's religious affiliation:
- http://comicbookdb.com/character.php?ID=24906
- http://www.marvunapp.com/master/kinkiz.htm
- http://www.marvunapp.com/master/mommon.htm
- https://www.comics.org/issue/36187/
- http://comicbookdb.com/issue.php?ID=7114
- http://marvel.wikia.com/Daredevil_Vol_1_180
- http://www.manwithoutfear.com/daredevil-volume-1/issue/180
- http://www.manwithoutfear.com/daredevil-volume-1/issue/333
- http://www.manwithoutfear.com/daredevil-volume-1/issue/335
- http://www.manwithoutfear.com/daredevil-volume-1/issue/336
- https://www.comics.org/issue/55841/