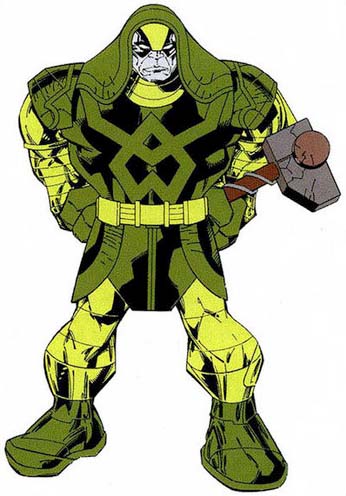 The Religious Affiliation of


Ronan the Accuser


Ronan

Religion: Kree religion

Name: Ronan the Accuser
Alter Ego: Ronan
Other Names: The Accuser; Supreme Public Accuser
Classification:

villain
Publisher(s):

First Appearance: Fantastic Four (vol. 1) #65 (Aug. 1967): "From Beyond This Planet Earth!"
Creators: Stan Lee, Jack Kirby, Joe Sinnott
Super? (Has Super Powers/Special Abilities/Technology): Yes
Number of Appearances: 170
Comic Book Appearances: 165
TV, Film Appearances: 5
Enemy of: Silver Surfer, The Fantastic Four
Ally: Minister Zarek
Employer: Kree Empire
Occupation: attorney
Planet: Hala
Race: Kree
Gender: male
Note: former supreme public accuser
Ronan the Accuser is a prominent member of the Accuser Corps.
Ronan was a major character for many years, during which the existence of an entire corps of Accusers was implicit as part of his background. But the Accuser Corps was apparently never actually depicted "on panel" until Annihilation: Ronan #1.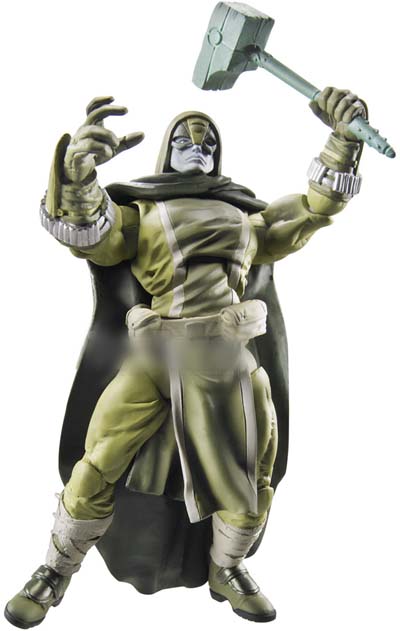 This character is in the following 13 stories which have been indexed by this website:

Annihilation Conquest: Prologue #1 (Aug. 2007)

Annihilation Prologue #1 (May 2006): "Annihilation Day"

Captain America

Dark Reign Files #1 (Apr. 2009)

The Defenders (vol. 2) #8 (Oct. 2001): "Day of the Great Ones"

Fantastic Four (vol. 1) #65 (Aug. 1967): "From Beyond This Planet Earth!"

Maximum Security

Maximum Security: Dangerous Planet #1 (Oct. 2000): "A Very Dangerous Planet"
(1-panel cameo)

New Thunderbolts #11 (Oct. 2005): "Purple Reign, Part Two"

Spaceknights (vol. 2) #3 (Feb. 2013)

Suggested links for further research about this character and the character's religious affiliation:
- http://www.comicvine.com/ronan/29-4818/
- http://www.imdb.com/character/ch0042472/
- http://www.comicboards.com/marvelguide/r3.html
- http://www.marvunapp.com/master/rodror.htm
- http://www.marvunapp.com/master/aaac.htm
- http://marvel.wikia.com/Fantastic_Four_Vol_1_65
- https://www.comics.org/issue/21212
- http://comicbookdb.com/issue.php?ID=21186