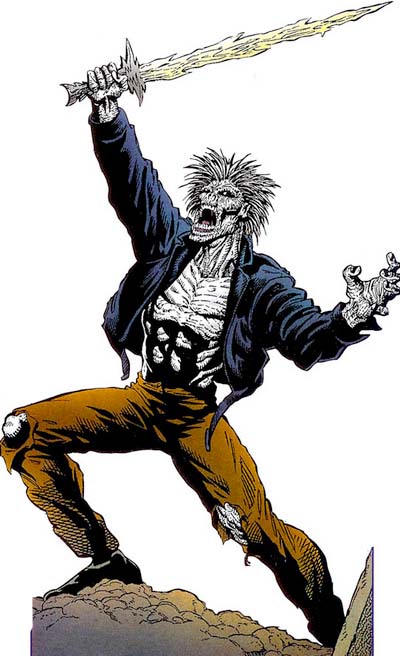 Cadaver


Cody Fleischer

Religion: not determined yet

Name: Cadaver

Alter Ego: Cody Fleischer

Other Names: Pale Horseman; Agamotto's Avatar; Fist of Agamotto

Classification:

hero
Publisher(s):

First Appearance: The Secret Defenders #16 (June 1994): "Strange Changes, Part 2: Resurrection Tango"
Creators: Tom Brevoort, Mike Kanterovich, Bill Wylie, Tony DeZuniga
Super? (Has Super Powers/Special Abilities/Technology): Yes
Number of Appearances: 17
Teams/Affiliations: Secret Defenders
Race: white
Gender: male
As a weapon, Cadaver utilizes the Sword of Bone, which is considered one of the Cornerstones of Creation. The Sword of Bone is associated with the mystic deity Oshtur.
Cadaver transformed one of his own ribs into the Sword of Bone. He said that this was in similitude of when the Almighty (God) fashioned Woman (Eve) from the rib of Man (Adam).
The Sword of Bone was first seen in the story that introduced Cadaver: Secret Defenders #16 (June 1994). It was later seen in Mystic Arcana #1.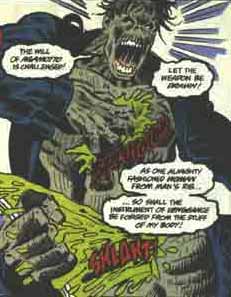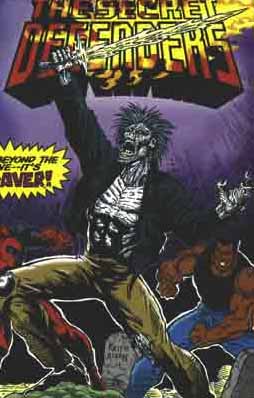 This character is in the following 11 stories which have been indexed by this website:

Civil War: Battle Damage Report #1 (Mar. 2007)

The Secret Defenders

Suggested links for further research about this character:
- http://www.marvunapp.com/Appendix/cadaversd.htm
- http://marvel.wikia.com/Cody_Fleischer_(Earth-616)
- http://www.comicvine.com/cadaver/29-42944/
- http://comicbookdb.com/character.php?ID=11457
- http://www.marvunapp.com/master/caacak.htm
- http://www.marvunapp.com/master/paapaq.htm
- http://www.marvunapp.com/master/svsx.htm
- https://www.comics.org/issue/55225
- http://comicbookdb.com/issue.php?ID=48181
- http://www.comicvine.com/the-secret-defenders-strange-changes-part-2-resurrection-tango/37-39227/
- http://marvel.wikia.com/Secret_Defenders_Vol_1_16