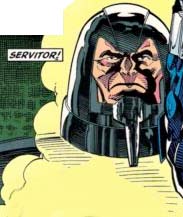 The Religious Affiliation of


Servitor


Religion: N.A.

Name: Servitor
Classification:

villain
Publisher(s):

First Appearance: Thor (vol. 1) #242 (Dec. 1975): "When the Servitor Commands!"
First Appearance (Additional Details): (rebuilt/duplicate version) Thor (vol. 1) #438 (Early Nov. 1991): "Yesterday Must Die!"
Creators: Len Wein, John Buscema, Joe Sinnott
Number of Appearances: 13
Gender: male
Note: immense android warrior created by Zarrko
The original Servitor android was apparently destroyed while battling Time-Twisters in Thor #245. A rebuilt or duplicated Servitor android was later used again by Zarrko to battle Thor and Darkhawk.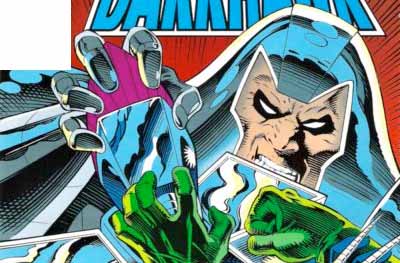 Suggested links for further research about this character and the character's religious affiliation:
- http://www.marvunapp.com/Appendix/infinites.htm#Servitors
- http://www.marvunapp.com/master/seosg.htm
- https://www.comics.org/issue/29242/
- http://comicbookdb.com/issue.php?ID=26950
- https://www.comics.org/issue/50379/
- https://www.comics.org/issue/203996/
- https://www.comics.org/issue/203997/
- https://www.comics.org/issue/203999/