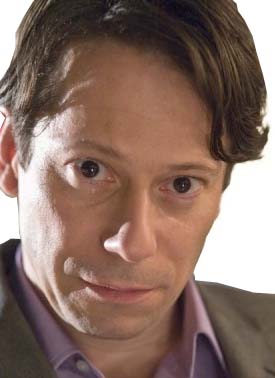 The Religious Affiliation of


Dominic Greene


Religion: fundamentalist Environmentalist

Name: Dominic Greene
Classification:

villain
First Appearance: Quantum of Solace (2008) - film 22 in James Bond series
Creators: Paul Haggis, Neal Purvis, Robert Wade, Marc Forster
Number of Appearances: 2
TV, Film Appearances: 1
Video Game, Computer Game Appearances: 1
Enemy of: 007
Nation: Switzerland
Gender: male
The evil "rogue environmentalist" character Dominic Greene was played by actor Mathieu Amalric in the James Bond film Quantum of Solace. The aptly named Mr. Greene was the mastermind and main villain in this film. The French actor created a detailed backstory for Greene, envisioning the character the son of a wealthy Swiss banker.
This character is in the following story which has been indexed by this website:

Quantum of Solace (2008) - film 22 in James Bond series

Suggested links for further research about this character and the character's religious affiliation:
- http://www.mtv.com/movies/news/articles/1599316/story.jhtml
- http://www.imdb.com/character/ch0056473/
- http://www.imdb.com/title/tt0830515/
- http://www.latimes.com/entertainment/news/movies/la-et-almaric14-2008nov14,0,2674508.story