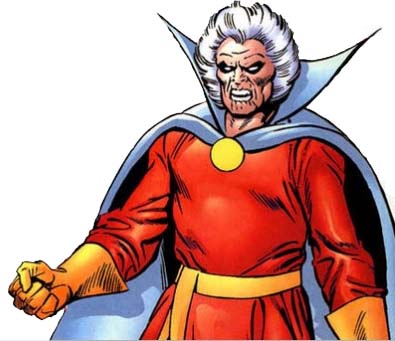 The Religious Affiliation of


The Collector


Taneleer Tivan

Religion: quasi-cosmic entity w/ personal obsession

Name: The Collector
Alter Ego: Taneleer Tivan
Classification:

villain
Publisher(s):

First Appearance: The Avengers (vol. 1) #28 (May 1966): "Among Us Walks... A Goliath!"
Creators: Stan Lee, Don Heck, Frank Giacoia (as Frankie Ray)
Super? (Has Super Powers/Special Abilities/Technology): Yes
Number of Appearances: 80
Teams/Affiliations: Elders of the Universe
Planet: Cygnus X-1
Gender: male
This character is in the following 11 stories which have been indexed by this website:

The Avengers

Hulk (vol. 3) #10 (Apr. 2009): "Love & Death"

Marvel Super-Hero Contest of Champions

Marvel Team-Up Annual #7 (May 1984): "The Collected Spider-Man"

She-Hulk Vol. 7: Here Today... (Mar. 2009): "Cosmic Collision"

She-Hulk: Cosmic Collision #1 (Feb. 2009): "Cosmic Collision"

Wolverine

Suggested links for further research about this character and the character's religious affiliation:
- http://www.marvel.com/universe/Collector_(Taneleer_Tivan)
- http://www.comicvine.com/collector/29-13987/
- http://www.marvunapp.com/master/coacol.htm
- http://www.marvel.com/universe/Elders_of_the_Universe
- http://www.marvunapp.com/master/el.htm
- http://www.comicboards.com/marvelguide/c3.html