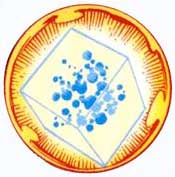 The Religious Affiliation of


The Cosmic Cube


Religion: pseudo-cosmic entity

Name: The Cosmic Cube
Other Names: The Tesseract
Classification:

supporting character
Publisher(s):

First Appearance: Tales of Suspense (vol. 1) #79 (July 1966): "The Red Skull Lives!"
Creators: Stan Lee, Jack Kirby, Frank Giacoia
Super? (Has Super Powers/Special Abilities/Technology): Yes
Number of Appearances: 10
Teams/Affiliations: A.I.M.
Gender: not applicable
The original Cosmic Cube on Earth ultimately changed into a humanoid, sentient being known as Kubik. This happened in Avengers #289. Conceivably, Kubik and the Cosmic Cube could be classified as the same character, but these forms are so different that we have listed them as two separate character entries.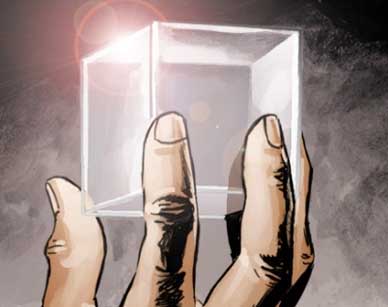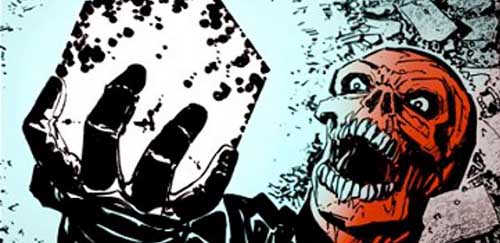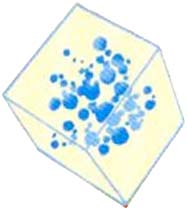 This character is in the following 23 stories which have been indexed by this website:

The Avengers (vol. 1) #289 (Mar. 1988): "The Cube Root!"

Captain America

The Defenders (vol. 1) #150 (Dec. 1985): "The Stars in Their Courses"

Marvel Feature (vol. 1) #12 (Nov. 1973): "The Bite of the Blood Brothers!"

Marvel Team-Up (vol. 3) #7 (June 2005): "Master of the Ring: Part 1"

Tales of Suspense

The Torch

Suggested links for further research about this character and the character's religious affiliation:
- http://en.wikipedia.org/wiki/Cosmic_Cube
- http://www.comicboards.com/marvelguide/c3.html
- http://www.marvunapp.com/master/cos.htm
- http://www.marvunapp.com/master/kskz.htm