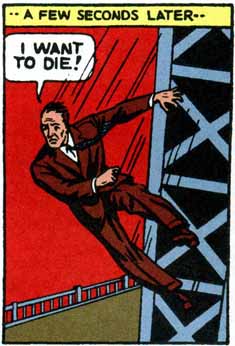 The Religious Affiliation of


unnamed suicidal gambler


Religion: compulsive gambler

Name: unnamed suicidal gambler
Classification:

supporting character
Publisher(s):

First Appearance: Action Comics (vol. 1) #32 (Jan. 1941): "The Gambling Racket in Metropolis"
Creators: Jerry Siegel, Jack Burnley
Number of Appearances: 1
Gender: male
On pages 1 through 3 of the story retroactively titled "The Gambling Racket in Metropolis," published in Action Comics #32 (Jan. 1940), Superman saves a compulsive gambler from committing suicide. The man's poignant story, as told in panel 6 on page 2, captures the theme of this story: "I-- I've lost my life savings! I gambled away my last penny at the Preston Club -- a gambilng resort! I don't deserve to live, I tell you! And after the way my wife skimmped for the kids!"
Superman, who moments before caught the despondent gambler in mid-jump off a high bridge, tells the man, "How can you even consider abandoning your wife and family? Now promise me you won't tru such a foolish thing again!"
The man answer resolutely, "I-- I promise!" But this is just one gambler. Superman knows there are untold more, and he sets out to once again combat the problem of gambling in Metropolis.
The introductory paragraph on the splash half-page summarizes what this story is about: "Of all evils, gambling is one of the most vicious -- its toll of human suffering is almost beyond belief! To smash the gambling racket in Metropolis is Superman's goal, in this thrilling new adventure of the Man of Tomorrow!"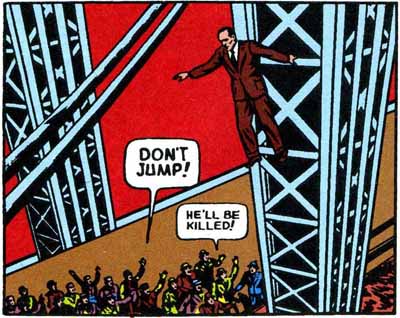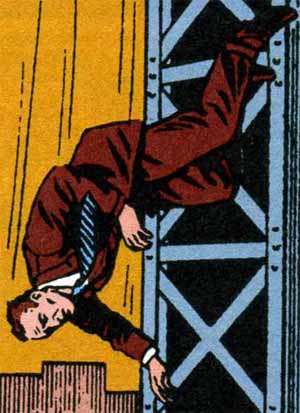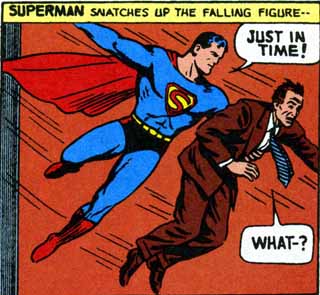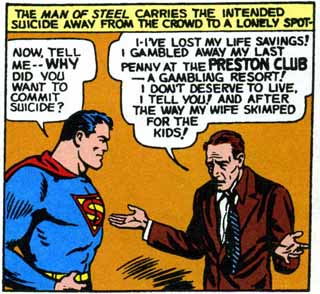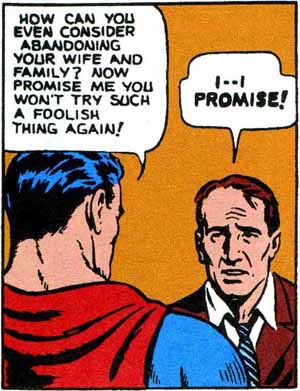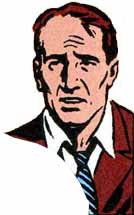 This character is in the following story which has been indexed by this website:

Action Comics (vol. 1) #32 (Jan. 1941): "The Gambling Racket in Metropolis"
(6-panel cameo)

Suggested links for further research about this character and the character's religious affiliation:
- https://www.comics.org/issue/1204/
- http://comicbookdb.com/issue.php?ID=60160