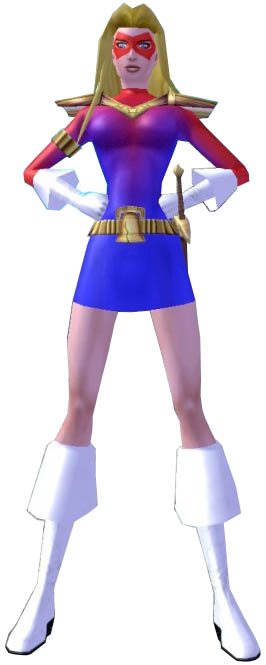 Ms. Liberty


Megan Duncan

Religion: not determined yet

Name: Ms. Liberty

Alter Ego: Megan Duncan

Other Names: Jessica Megan Duncan; Jessica Duncan; Jessica Cole; Dominatrix

Classification:

hero
First Appearance: City of Heroes (27 Apr. 2004)
First Appearance (Additional Details): (comics) City of Heroes (vol. 2) #10 (Mar. 2006): "Trading Places: Part 1"
Super? (Has Super Powers/Special Abilities/Technology): Yes
Number of Appearances: 10
Comic Book Appearances: 8
Video Game, Computer Game Appearances: 2
Teams/Affiliations: Freedom Phalanx; Longbow (founder); Vindicators
Gender: female
Jessica Megan Duncan goes by her middle name ("Megan") and is thus commonly known as "Megan Duncan."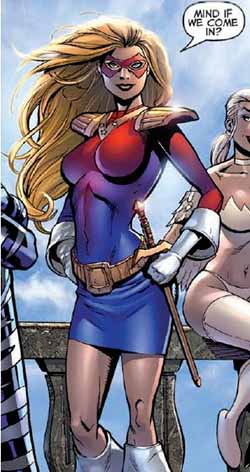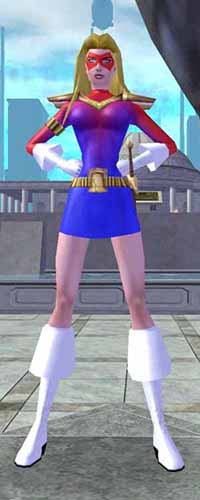 This character is in the following 2 stories which have been indexed by this website:

City of Heroes

Suggested links for further research about this character:
- http://cityofheroes.wikia.com/wiki/Ms._Liberty
- http://www.comicvine.com/ms-liberty/29-48033/
- http://wiki.cohtitan.com/wiki/Ms._Liberty
- http://www.giantbomb.com/ms-liberty/94-4096/
- http://paragonwiki.com/wiki/index.php/Vindicators#Ms._Liberty
- https://www.comics.org/issue/266305/