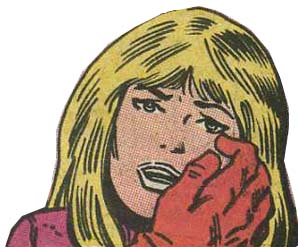 The Religious Affiliation of


Jennifer


Religion: Camps of Hate

Name: Jennifer
Classification:

supporting character
Publisher(s):

First Appearance: Captain America (vol. 1) #356 (Aug. 1989): "Camptown Rages!"
Creators: Mark Gruenwald, Al Milgrom
Number of Appearances: 2
Enemy of: Mother Night, Hoodwink, Minister Blood, Sisters of Sin
Defended or Helped by: Captain America
Occupation: student
Gender: female
Note: rescued by Cap from Scarbo's hate-training camp
Captain America freed Jennifer from a cell at one of the Camps of Hate run by Minister Blood, Mother Night and the Sisters of Sin. What was she doing there in the first place? Jennifer was presumably a voluntary attendee at the Camp of Hate who eventually tried to escape the brainwashing going on there and was captured before she could do so. Given what we know about Minister Blood, the Camps of Hate, and how Blood found young people to attend or work at the camps, one might guess that Jennifer was recruited from a fundamentalist Evangelical Christian (Protestant) background, but this can not be ascertained for certain based on the story.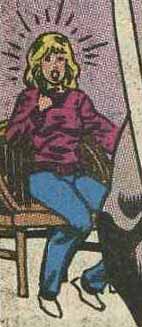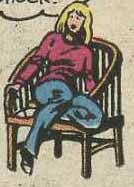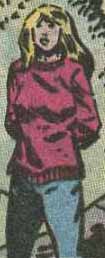 This character is in the following 2 stories which have been indexed by this website:

Captain America

Suggested links for further research about this character and the character's religious affiliation:
- http://www.comicboards.com/marvelguide/j.htm
- http://marvel.wikia.com/Captain_America_Vol_1_356
- http://marvel.wikia.com/Captain_America_Vol_1_357
- http://www.marvunapp.com/Appendix2/ministerblood.htm
- http://www.marvunapp.com/Appendix2/mothernight.htm
- https://www.comics.org/issue/46593/
- http://www.captainamericalibrary.com/superhero-library/captain-america/captain-america-comic-details.aspx?id=ca1&issue=356