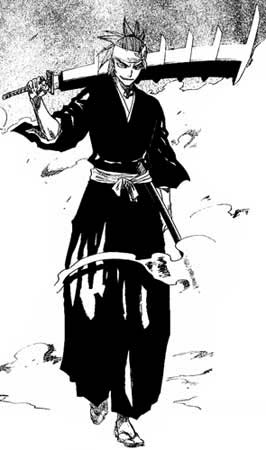 The Religious Affiliation of


Renji Abarai


Religion: Soul Reaper

Name: Renji Abarai
Other Names: Abarai Renji
Classification:

supporting character
Publisher(s): Shonen Jump

First Appearance: Bleach #6 (20 Dec. 2002): "The Death Trilogy Overature"
First Appearance (Additional Details): (comics) Bleach #6 (20 Dec. 2002): "The Death Trilogy Overature"; (TV) Bleach - Season 1, Episode 15 (18 Jan. 2005): "Kon's Great Plan"
Creators: Tite Kubo, Kentaro Ito (actor)
Super? (Has Super Powers/Special Abilities/Technology): Yes
Number of Appearances: 19
Ally: Byakuya Kuchiki
Employer: Gotei 13
Employer: Captain Byakuya Kuchiki
Occupation: soldier
Nation: Japan
Race: Soul Reaper
Gender: male
Lieutenant of the 6th Division in the Gotei 13 under Captain Byakuya Kuchiki.
The page for Renji Abarai on the Bleach.wikia.com website lists episode 16 of this series as the first episode in which this character appears. But the cast listing for episode 15 on IMDB.com lists this character as being in it, and lists episode 15 as this character's earliest animation appearance.
Renji Abarai first appeared in Bleach volume 6 (i.e., issue #6) chapter 51. (Volume 6 comprises chapters 44 through 52).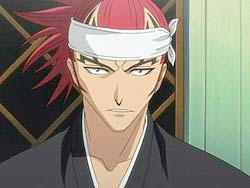 Suggested links for further research about this character and the character's religious affiliation:
- http://en.wikipedia.org/wiki/Renji_Abarai
- http://bleach.wikia.com/wiki/Renji_Abarai
- http://www.imdb.com/character/ch0115706/
- http://www.imdb.com/title/tt1321537/
- http://comicbookdb.com/character.php?ID=32825
- http://comicbookdb.com/issue.php?ID=68390