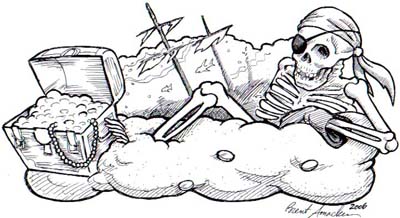 Davy Jones


Religion: not determined yet

Name: Davy Jones

Other Names: Davey Jones; David Jones

Classification:

real/historical person
Publisher(s):

Earliest Appearance Listed in This Database: Uncanny X-Men (vol. 1) #515 (Nov. 2009)
Creators: Matt Fraction, Greg Land, Jay Leisten
Number of Appearances: 21
Comic Book Appearances: 17
TV, Film Appearances: 2
Video Game, Computer Game Appearances: 2
Occupation: pirate
Nation: England, United Kingdom
Gender: male
Note: "Davy Jones' locker" is an idiom for bottom of the sea
The actual origin of the idiomatic phrase "Davy Jones' locker" is unclear. There was an actual pirate named David Jones who operated in the 1630s, but most scholars believe he was insufficiently prominent to be the source of this phrase.
This character is in the following 2 stories which have been indexed by this website:

Shadow Cabinet #1 (June 1994): "A Handful of S.A.N.D."
(mentioned)

Uncanny X-Men (vol. 1) #515 (Nov. 2009)
(mentioned)

Suggested links for further research about this character:
- http://en.wikipedia.org/wiki/Davy_Jones'_Locker
- http://www.imdb.com/character/ch0001221/
- http://www.comicvine.com/davy-jones/29-55308/