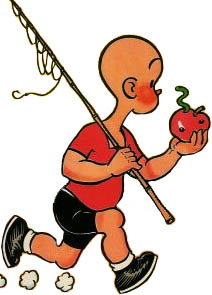 Henry


Religion: not determined yet

Name: Henry

Classification:

lead character
Publisher(s): David Mckay Publications

Fleischer Studios

First Appearance: "Henry" comic strip in The Saturday Evening Post (19 Mar. 1932)
Creators: Carl Anderson
Number of Appearances: 76
Comic Book Appearances: 75
TV, Film Appearances: 1
Occupation: student
Race: white
Gender: male
Note: bald, young boy; usually didn't speak
Details from now-defunct webpage at http://kingfeatures.com/features/comics/henry/about.htm:
Henry

Created by Carl Anderson, by sheer accident Henry attained world-renowned status as one of the great pantomime comic strips in the tradition of Otto Soglow's The Little King.

At first, Henry spoke but a few words of dialogue, then Anderson decided to have him express himself through pantomime. Henry was so popular that it was often reprinted in the foreign press. In fact, it was because William Randolph Hearst saw a German translation of Henry in 1934 that he quickly signed Anderson into syndication with King Features Syndicate. The next year, the first Henry Sunday page appeared and the silent little lad went on to star in a Fleischer Studios animated film and a book.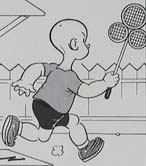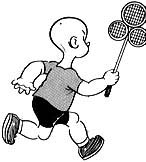 Suggested links for further research about this character:
- http://en.wikipedia.org/wiki/Henry_(comics)
- http://www.toonopedia.com/henry.htm
- http://www.comicvine.com/henry/29-9246/
- http://en.wikipedia.org/wiki/Betty_Boop_with_Henry,_the_Funniest_Living_American
- http://en.wikipedia.org/wiki/David_McKay_Publications