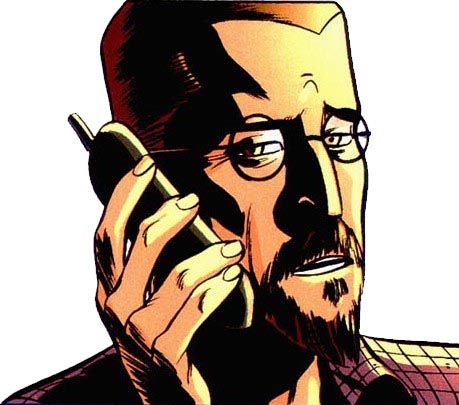 Dr. Aaron Isaacs


Religion: not determined yet

Name: Dr. Aaron Isaacs

Other Names: Dr. Isaac Aaronson; Mr. Aaronson; Dr. Isaacs

Classification:

supporting character

scientist
Publisher(s):

First Appearance: Machine Teen #1 (July 2005): "History 101001, Part 1"
Creators: Marc Sumerak, Mike Hawthorne
Number of Appearances: 8
Teams/Affiliations: A.I.M.
Ally: Machine Teen
Ally: Monica Rappacini
Employer: Project: A.D.A.M.
Employer: Aaronson Electronics
Occupation: business owner, roboticist
Gender: male
Note: creator ("father") of Machine Teen
Incredible Hulk (vol. 3) #s 83 through 86 portrayed an alternative/parallel Earth (identified as "Earth-58163") and the A.I.M. organization there. Dr. Isaacs worked for A.I.M., alongside Dr. Lazlo, Monica Rappacini and Ms. Rappacini's daughter Carmilla Black, a.k.a. The Scorpion.