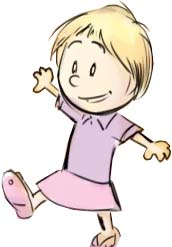 Susie Derkins


Religion: not determined yet

Name: Susie Derkins

Other Names: Susan Derkins

Classification:

supporting character
First Appearance: Calvin and Hobbes (5 Dec. 1985)
Creators: Bill Watterson
Number of Appearances: 3
Ally: Calvin
Ally: Hobbes
Ally: Mr. Bun
Occupation: student
Gender: male
Note: adored by Hobbes, disdained by Calvin
Calvin secretly has a crush on Susie Derkins, and she secretly has a crush on him. But neither of them will admit it to themselves or each other. For appearances' sake, Calvin and Susie are definitely rivals (although they actually have a lot in common).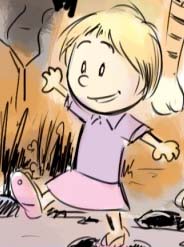 This character is in the following 2 stories which have been indexed by this website:

Calvin and Hobbes (5 Dec. 1985)

X-Factor Annual #7 (1992): "Cal and Guido"

Suggested links for further research about this character:
- http://en.wikipedia.org/wiki/Calvin_and_Hobbes#Susie_Derkins
- http://calvinandhobbes.wikia.com/wiki/Susie_Derkins
- http://www.comicvine.com/susie-derkins/29-37896/
- http://www.uncannyxmen.net/db/issues/showquestion.asp?fldAuto=4855
- http://marvel.wikia.com/X-Factor_Annual_Vol_1_7