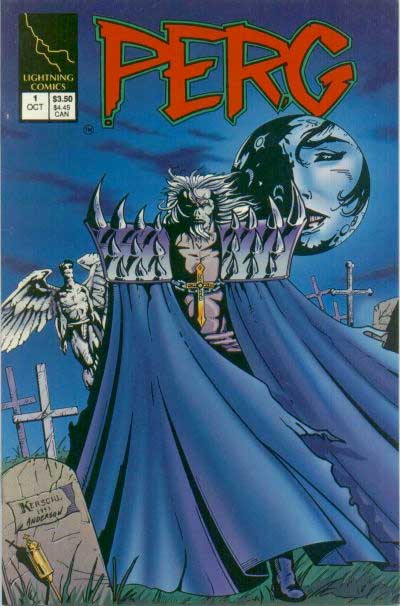 The Religious Affiliation of


Perg


Ramen Alexander Perg

Name: Perg

Alter Ego: Ramen Alexander Perg

Classification:

hero
Publisher(s):

First Appearance: (illustration) Bloodfire #2 (July 1993); (full) Perg #1 (Oct. 1993)
NOTE: This is our current best assessment of the first appearance of this character, but this has been flagged in our database as uncertain.
Creators: Joseph A. Zyskowski, Karl Kerschl
Super? (Has Super Powers/Special Abilities/Technology): Yes
Number of Appearances: 13
Enemy of: Hellina
Occupation: police
Location: Chicago, Illinois, USA
Gender: male
Note: former cop-turned-demon for good
The character Perg appeared in a short-lived self-titled series as well as in other series from Lightning Comics, including Hellina and Bloodfire.
The creator of Perg probably chose his name as a little play on words as being short for "Purgatory."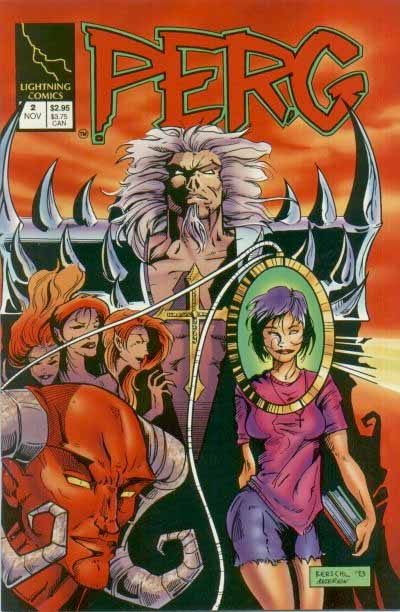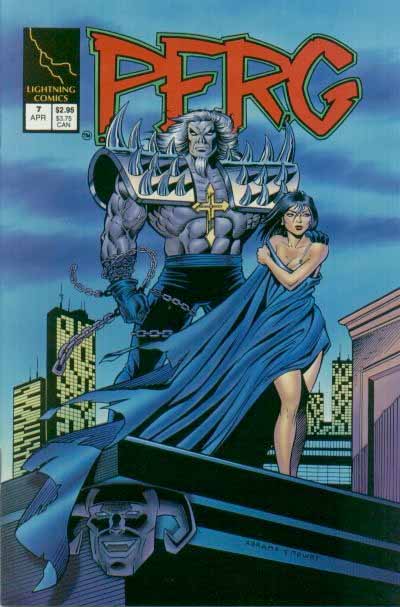 Suggested links for further research about this character and the character's religious affiliation:
- http://www.internationalhero.co.uk/p/perg.htm
- http://www.comicvine.com/perg/29-8440/
- https://www.comics.org/issue/53293
- https://www.comics.org/issue/208732/
- http://comicbookdb.com/issue.php?ID=95827
- http://en.wikipedia.org/wiki/Lightning_Comics
- http://comics.lib.msu.edu/rri/prri/perf.htm