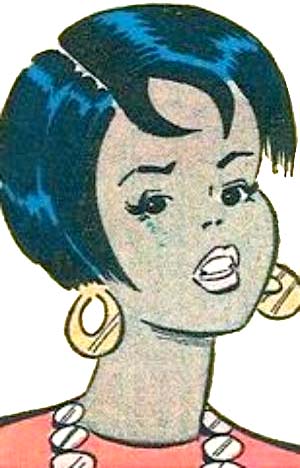 Marcy Sweete


Religion: not determined yet

Name: Marcy Sweete

Other Names: Marcy

Classification:

supporting character
Publisher(s):

First Appearance: Bunny #7 (Feb. 1969)
NOTE: This is our current best assessment of the first appearance of this character, but this has been flagged in our database as uncertain.
Number of Appearances: 13
Ally: Bunny Ball
Race: black
Gender: female
Note: close friend of Bunny
Marcy is a member of Soular System, a soul/funk band. She is one of the best friends of Bunny Ball, the title character of the series they are featured in. They both love shopping.
Marcy Sweete was almost always known simply by her first name: "Marcy."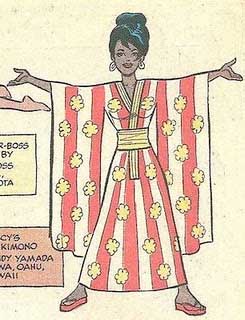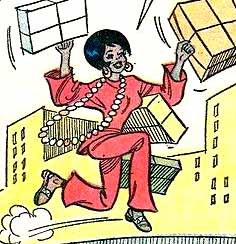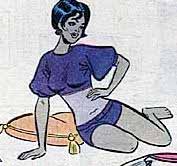 This character is in the following story which has been indexed by this website:

Bunny #7 (Feb. 1969)

Suggested links for further research about this character:
- http://blacksuperheroines.blogspot.com/2009/07/marcy.html
- http://www.oddballcomics.com/article.php?story=2007-04-30
- http://www.comicvine.com/marcy/29-60438/
- http://www.oddballcomics.com/article.php?story=archive2002-10-14
- http://www.comicvine.com/bunny-/37-77620/
- https://www.comics.org/issue/97329
- http://www.comicvine.com/bunny-/37-77624/
- http://www.comicvine.com/bunny-/37-77632/