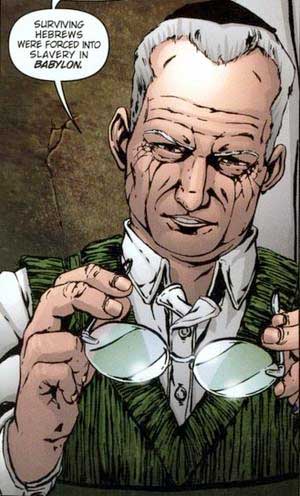 The Religious Affiliation of


Rabbi Albert Maiselles


Religion: Jewish rabbi

Name: Rabbi Albert Maiselles
Other Names: Albert Maiselles
Classification:

supporting character

clergy/religious leader
Publisher(s):

First Appearance: Rex Mundi (vol. 1) #2 (Feb. 2003): "An Old Flame"
Creators: Arvid Nelson, Eric Johnson (as EricJ)
Number of Appearances: 6
Ally: Julien Sauniere
Gender: male
Note: expert in occult sciences
Rabbi Albert Maiselles used his immense knowledge of occult sciences to assist Julien Sauniere's quest for the secret about the Holy Grail.
Rabbi Maiselles is one of Dr. Sauniere's only trustworthy friends.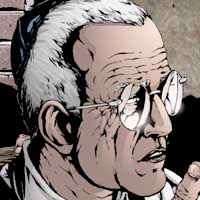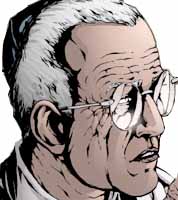 Suggested links for further research about this character and the character's religious affiliation:
- http://www.comicvine.com/rabbi-albert-maiselles/29-57545/
- http://www.rexmundi.net/characters/maiselles.html
- http://www.comicvine.com/rex-mundi-an-old-flame/37-98980/
- http://comicbookdb.com/issue.php?ID=45866
- https://www.comics.org/issue/217212