The Religious Affiliation of


Genn


Religion: Rakshasa

Name: Genn
Other Names: Gennadrid; Little Buddy
Classification:

supporting character
Publisher(s):

First Appearance: Gold Digger (vol. 1) #1 (July 1993)
Creators: Fred Perry
Super? (Has Super Powers/Special Abilities/Technology): Yes
Number of Appearances: 28
Ally: Gina Diggers
Ally: Cheetah Diggers
Ally: Seance
Ally: Madrid
Gender: both male and female
Genn is a member of the Rakshasa race, which has no defined gender. Rakshasa can exist in a gender neutral form or take male or female form, as they prefer. Rakshasa typically exists in female form. Genn has also manifest as a male, however.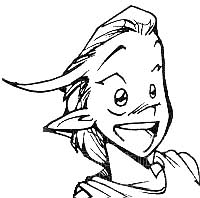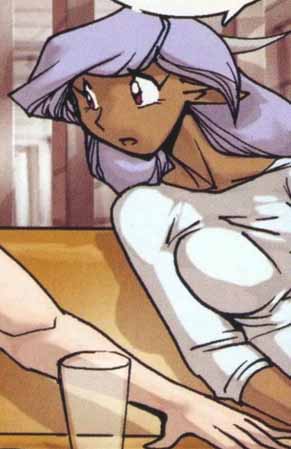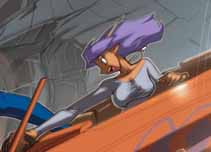 This character is in the following story which has been indexed by this website:

Gold Digger (vol. 1) #1 (July 1993)

Suggested links for further research about this character and the character's religious affiliation:
- http://www.comicvine.com/genn/29-48598/
- http://www.cheetaholics.net/bios/genn.htm
- http://en.wikipedia.org/wiki/Gold_Digger_(comics)
- http://en.wikipedia.org/wiki/Rakshasa
- http://www.comicvine.com/gold-digger-/37-118157/
- http://www.cheetaholics.net/issues/gdbnw1_2.htm
- http://www.comiccollectorlive.com/LiveData/Issue.aspx?id=dd03af0a-fccc-48e1-943b-7f5f14fbea24