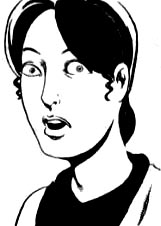 The Religious Affiliation of


Astoria


Religion: Kevillist (a Cirinist sect, leader); Female Supremacist/goddess worship

Name: Astoria
Classification:

supporting character

clergy/religious leader
Publisher(s):

First Appearance: Cerebus #31 (Oct. 1981): "Chasing Cootie"
Creators: Dave Sim
Number of Appearances: 58
Ally: Lord Julius
Ally: Cerebus
Gender: female
Note: ex-wife of Lord Julius
Astoria was named after famed actress Mary Astor. Commentators have speculated that Astoria was inspired in some ways by Deni Loubert, the ex-wife of the character's creator, writer/artist Dave Sim. In Cerebus #298, Sim said this was not the case. Nevertheless, there are similarities between Sim's ex-wife and this character, the most prominent female character in the long-running Cerebus comic book series.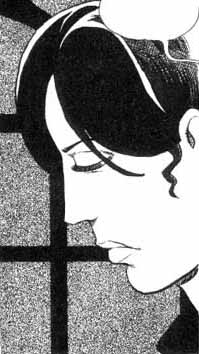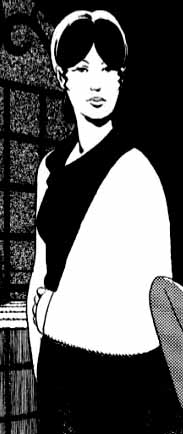 This character is in the following story which has been indexed by this website:

Cerebus #31 (Oct. 1981): "Chasing Cootie"

Suggested links for further research about this character and the character's religious affiliation:
- http://comicbookdb.com/character.php?ID=27989
- http://www.comicvine.com/astoria/29-26513/
- http://tvtropes.org/pmwiki/pmwiki.php/Main/Cerebus
- http://www.jazzbastards.org/cerebus/Cerebus_Summaries.html
- http://old.hgriggs.com/cerebus.html
- http://www.comicsbulletin.com/53/106802696066336.htm
- http://www.comicvine.com/cerebus-chasing-cootie/37-121943/
- http://comicbookdb.com/issue.php?ID=14038
- https://www.comics.org/issue/175304/