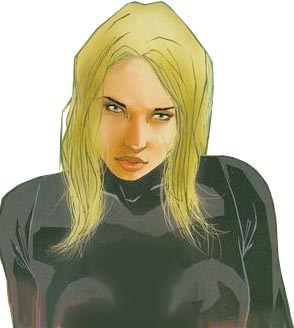 The Religious Affiliation of


Adriana


Religion: Satanism

Name: Adriana
Classification:

villain
Publisher(s):

First Appearance: The Unknown: The Devil Made Flesh #1 (Sep. 2009)
Creators: Mark Waid, Minck Oosterveer
Super? (Has Super Powers/Special Abilities/Technology): Yes
Number of Appearances: 4
Enemy of: Catherine Allingham, James Doyle
Employer: Cat Allingham
Employer: The Boss
Occupation: assistant
Gender: female
Note: Cat Allingham's assistant, but plots against her
Adriana was the main villain in the The Unknown: The Devil Made Flesh limited series. She stated out as the personal assistant of the series' protagonist, Cat Allingham. But Adriana's true nature, and eventually her true form, were revealed as the series progressed.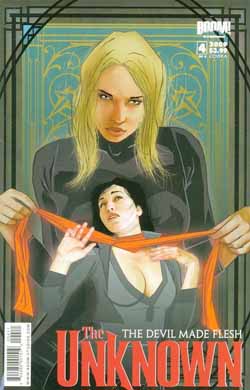 This character is in the following story which has been indexed by this website:

The Unknown: The Devil Made Flesh #1 (Sep. 2009)

Suggested links for further research about this character and the character's religious affiliation:
- http://comicbookdb.com/character.php?ID=36782
- http://thepullbox.com/2010/01/25/the-unknown-the-devil-made-flesh-4-the-end-of-act-2/
- http://fandomania.com/comic-review-the-unknown-the-devil-made-flesh-2/
- http://fandomania.com/comic-review-the-unknown-the-devil-made-flesh-3/
- http://fandomania.com/comic-review-the-unknown-the-devil-made-flesh-4/
- http://www.craveonline.com/entertainment/comics/article/the-unknown-the-devil-made-flesh-2-89457
- http://www.comicsbulletin.com/reviews/125748513557708.htm
- http://comicbookdb.com/issue.php?ID=180941
- http://comicbookdb.com/issue.php?ID=184447
- http://comicbookdb.com/issue.php?ID=188280
- http://comicbookdb.com/issue.php?ID=190671
- https://www.comics.org/issue/690737/