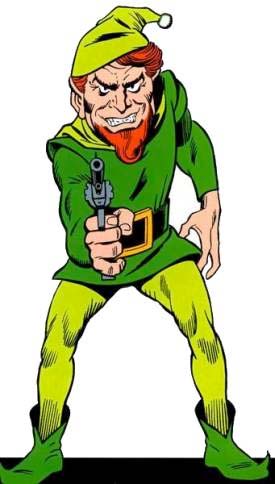 The Religious Affiliation of


Elf with a Gun


Religion: elf

Name: Elf with a Gun
Other Names: Melf; Relf; Time Agent #334A-W; Time Agent #3127.9; Time Agent #3121.10; Time Agent#3127.10; Time Agent#3127.9; The Elf; the Enigmatic Elf
Classification:

villain
Publisher(s):

First Appearance: The Defenders (vol. 1) #25 (July 1975): "The Serpent Sheds its Skin"
Creators: Steve Gerber, Sal Buscema, Jack Abel
Number of Appearances: 15
Foe of: Howard the Duck, The Defenders
Gender: male
Many appearances of the "Elf with a Gun" may actually be different individuals. Sometimes the "Elf" claimed to be be a brother or partner of a previous Elf with a Gun, and there were multiple different "serial number" designations for them. It might be technically more accurate to split this single record up into multiple records corresponding with different specific individuals.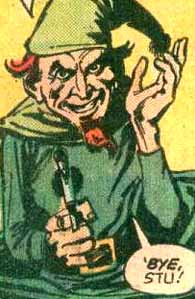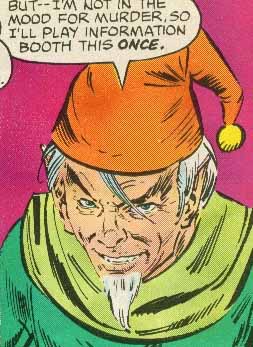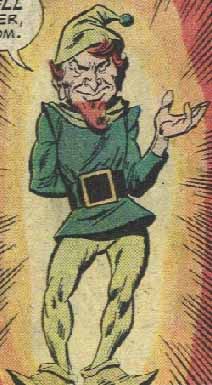 This character is in the following 15 stories which have been indexed by this website:

The Defenders

Marvel Knights Spider-Man #6 (Nov. 2004): "Venomous: Part Two"
(1-panel cameo)

Suggested links for further research about this character and the character's religious affiliation:
- http://www.marvunapp.com/Appendix/elfwagun.htm
- http://www.comicvine.com/elf-with-a-gun/29-24827/
- http://marvel.wikia.com/Melf_(Earth-616)
- http://www.comicbookdb.com/character.php?ID=8583
- http://www.marvunapp.com/master/el.htm
- http://www.comics.org/issue/28775
- http://www.comicbookdb.com/issue.php?ID=36286
- http://marvel.wikia.com/Defenders_Vol_1_25