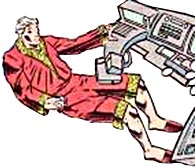 Damon Morelle


Religion: not determined yet

Name: Damon Morelle

Classification:

supporting character
Publisher(s):

First Appearance: Nightwatch #6 (Sep. 1994): "Sins of the Future"
Creators: Terry Kavanagh, Mark Tenney, Roy Burdine, Don Hudson, Thomas Florimonte, Rich Perotta
Ally: Ashley Croix
Ally: Nolan Morelle
Employer: Morelle Pharmaceuticals
Occupation: business owner
Gender: male
Note: Morelle Pharmaceuticals
Damon Morelle was the founder of Morelle Pharmaceuticals.
Morelle Pharmaceuticals had a relationship with scientist Ashley Croix, who was at a different time the beloved girlfriend of Kevin Trench (the hero known as "Nightwatch"). Damon Morelle and Ashley Croix were had a child, Nolan Morelle, who had superpowers by virtue of the fact that he was mutated by nanotechnology.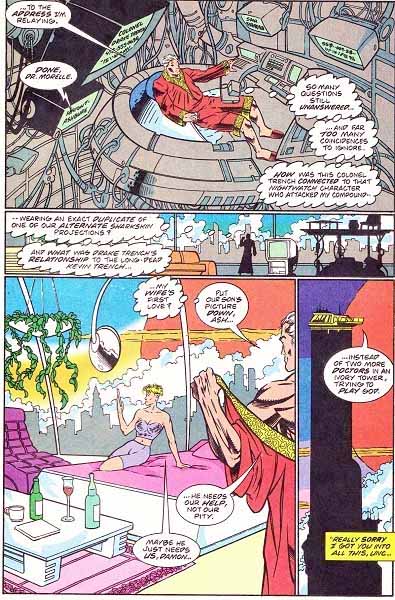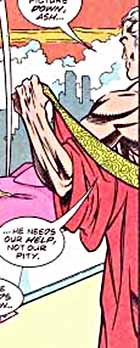 Suggested links for further research about this character:
- http://www.marvunapp.com/master/mor.htm
- https://www.comics.org/issue/211876/
- http://comicbookdb.com/issue.php?ID=64459
- http://marvel.wikia.com/Nightwatch_Vol_1_6
- http://www.comicvine.com/nightwatch-sins-of-the-future/37-95450/