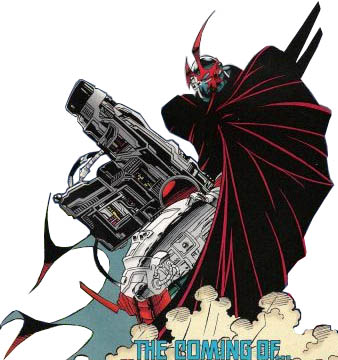 Warbringer


Nolan Morelle

Religion: not determined yet

Name: Warbringer

Alter Ego: Nolan Morelle

Classification:

villain
Publisher(s):

First Appearance: Nightwatch #7 (Oct. 1994): "Collision Course"
Creators: Terry Kavanagh, Roy Burdine, Grant Miehm, Thomas Florimonte
Super? (Has Super Powers/Special Abilities/Technology): Yes
Number of Appearances: 7
Enemy of: Nightwatch
Ally: Ashley Croix
Gender: male
Note: son of Nightwatch's girlfriend Ashley Croix
Nolan Morelle was the son of Nightwatch's beloved girlfriend Ashley Croix and Damon Morelle, the founder of Morelle Pharmaceuticals. An alternative future or possible future version of Nolan Morelle became the villainous "Warbringer," who came back in time and came into conflict with Nightwatch.
Confusingly, "Warbringer" is also the identity of a possible future Nightwatch himself. Or, in other words, "Warbringer" is an identity assumed by possible future versions of both Kevin Trench (Nightwatch) and Damon Morelle (the son of his Morelle's girlfriend, but not his son).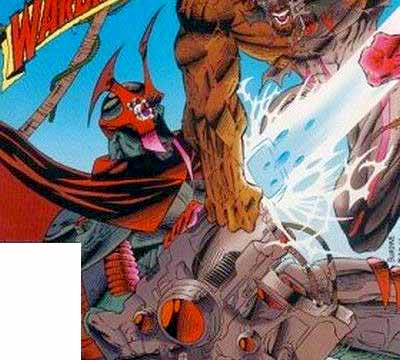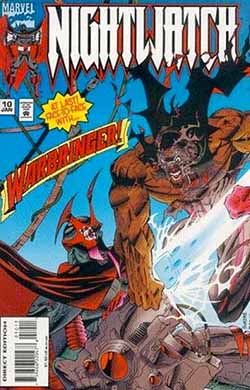 This character is in the following 7 stories which have been indexed by this website:

Nightwatch

Spider-Man Unlimited (vol. 1) #14 (Dec. 1996): "Game's End"

Suggested links for further research about this character:
- http://comicbookdb.com/character.php?ID=8834
- http://www.comicvine.com/nolan-morelle/29-16091/
- http://www.marvunapp.com/master/mor.htm
- http://www.marvunapp.com/master/warawark.htm
- https://www.comics.org/issue/211877
- http://comicbookdb.com/issue.php?ID=64465
- http://marvel.wikia.com/Nightwatch_Vol_1_7
- http://www.comicvine.com/nightwatch-collision-course/37-95451/