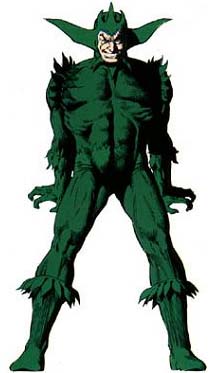 Plantman


Samuel Smithers

Religion: not determined yet

Name: Plantman

Alter Ego: Samuel Smithers

Other Names: Blackheath

Publisher(s):

First Appearance: Strange Tales (vol. 1) #113 (Oct. 1963)
Creators: Joe Carter, Stan Lee, Dick Ayers
Super? (Has Super Powers/Special Abilities/Technology): Yes
Number of Appearances: 86
Comic Book Appearances: 85
TV, Film Appearances: 1
Teams/Affiliations: Chain Gang; Crime Wave; The Thunderbolts
Enemy of: The Orb
Ally: Cowled Commander
Ally: Eel
Ally: Scarecrow
Nation: England, United Kingdom
Birth Place: London, England, United Kingdom
Race: white
Gender: male
As chronicled in the Thunderbolts series (issue #s 58,60,61 and 63), Cottonmouth, Hawkeye, Headlok/Mentallo and Plant Man once escaped together from a maximum security prison and were forced to remain together for quite some time due to high-tech confinement gauntlets. This group was informally known as the "Chain Gang," but this was never really a formally organized team.
Among his other many villainous exploits, Plantman was a member of the short-lived super-villain team "Crime Wave," which was organized by the Cowled Commando (secretly NYPD police sergeant Brian Muldoon) as a way to push the city to provide a stronger police force. Crime Wave appeared in Captain America (vol. 1) #s 157-159.
This character is in the following 35 stories which have been indexed by this website:

Avengers / Thunderbolts

Captain America

The Defenders

Thunderbolts

Thunderbolts: Life Sentences #1 (July 2001): "Life Sentences"

The Uncanny X-Men (vol. 1) #138 (Oct. 1980): "Elegy"
(1-panel cameo)

What If...? (vol. 2) #112 (Sep. 1998): "Brave Old World"

The X-Men

Suggested links for further research about this character:
- http://en.wikipedia.org/wiki/Plantman
- http://www.imdb.com/character/ch0166813/
- http://marvel.wikia.com/Samuel_Smithers_(Earth-616)
- http://marvel.com/universe/Plantman
- http://www.comicvine.com/blackheath/29-3283/
- http://www.marvunapp.com/master/pjpn.htm
- http://en.wikipedia.org/wiki/List_of_Thunderbolts_members
- http://www.marvunapp.com/master/black0gm.htm
- http://www.comicboards.com/marvelguide/p2.html
- http://www.marvunapp.com/master/cracri.htm
- http://www.comicboards.com/marvelguide/c4.html