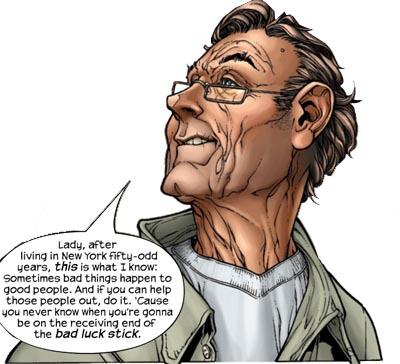 The Religious Affiliation of


Felden


Religion: religious

Name: Felden
Other Names: Mr. Felden
Classification:

supporting character
Publisher(s):

First Appearance: Marvel Knights 4 #2 (Apr. 2004): "Wolf at the Door: Part 2"
Creators: Roberto Aguirre-Sacasa, Steve McNiven, Mark Morales
Number of Appearances: 1
Occupation: hotelier, landlord
Location: Manhattan, New York City, New York, USA
Gender: male
Note: rented run-down hotel room to Fantastic Four
When the Fantastic Four were evicted from their New York City residence, the Baxter Building, they went looking for a place to live. Every landlord they talked to turned them down. Their credit was bad at the time and landlords feared the damage that might result if any of the team's enemies attacked them.
Fortunately, a landlord named "Mr. Felden" on Staten Island referred them to a hotel his brother runs in Manhattan. The "hotel" was very run down, but also very affordable, and the brother let the team move in. The brother's last name was presumably also Felden, so the Fantastic Four probably referred to this brother as "Mr. Felden" as well.
Susan Storm Richards was surprised, asking him if he knew who they were. He told them, "Lady, after living in New York fifty-odd years, this is what I know: Sometimes bad things happen to good people. And if you can help those people out, you do it. 'Cause you never know when you're gonna be on the receiving end of the bad luck stick."
With this statement, the Mr. Felden of Manhattan demonstrated a desire to do the right thing and help out the Fantastic Four. He also expressed a religious belief in a principle that can perhaps most easily be described as karma.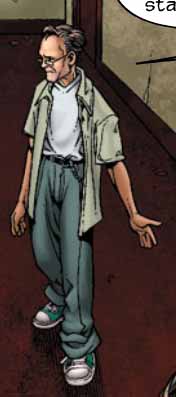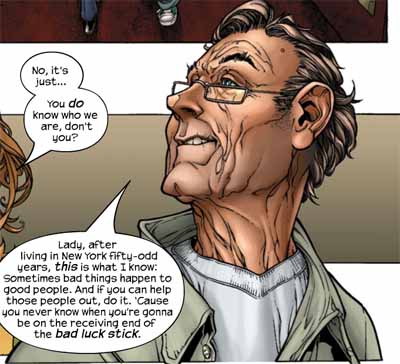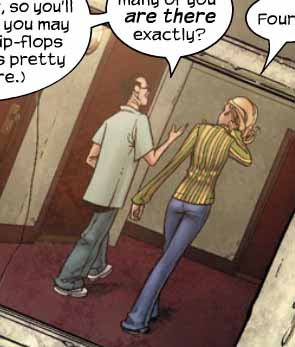 This character is in the following story which has been indexed by this website:

Marvel Knights 4 #2 (Apr. 2004): "Wolf at the Door: Part 2"
(3-panel cameo)

Suggested links for further research about this character and the character's religious affiliation:
- https://www.comics.org/issue/165623/
- http://comicbookdb.com/issue.php?ID=10526
- http://marvel.wikia.com/Marvel_Knights_4_Vol_1_2
- http://www.comicvine.com/marvel-knights-4-wolf-at-the-door-part-2-of-4/37-131156/