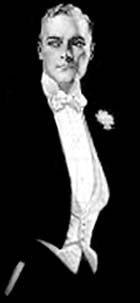 The Religious Affiliation of


Richard Cory


Religion: religious/ethical

Name: Richard Cory
Other Names: Richard Coury
Classification:

non-feature lead character
Publisher(s): Richard G. Badger & Company
First Appearance: The Children of the Night: A Book of Poems (1897): "Richard Cory"
Creators: Edwin Arlington Robinson
Number of Appearances: 4
Occupation: philanthropist
Gender: male
Note: wealthy, admired man who commits suicide
Richard Cory is the title character in a famous poem written by Edwin Arlington Robinson. The poem was later adapted into a song by Simon & Garfunkel.
A.R. Gurney adapted the poem into a play. Ed Dixon adapted the play into a musical.
The text of the poem "Richard Cory" is as follows:

WHENEVER Richard Cory went down town,
  We people on the pavement looked at him:
He was a gentleman from sole to crown,
  Clean favored, and imperially slim.

And he was always quietly arrayed,
  And he was always human when he talked;
But still he fluttered pulses when he said,
  "Good-morning," and he glittered when he walked.

And he was rich -- yes, richer than a king,
  And admirably schooled in every grace:
In fine, we thought that he was everything
  To make us wish that we were in his place.

So on we worked, and waited for the light,
  And went without the meat, and cursed the bread;
And Richard Cory, one calm summer night,
  Went home and put a bullet through his head.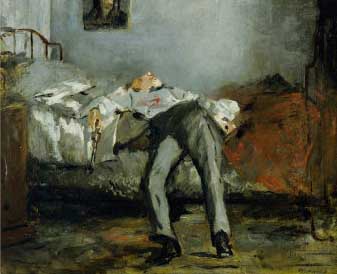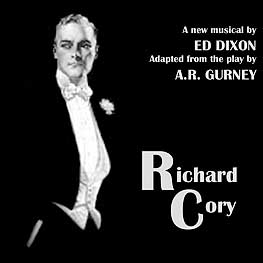 This character is in the following 2 stories which have been indexed by this website:

The Children of the Night: A Book of Poems (1897): "Richard Cory"
(lead character)

Marvel Double-Shot #4 (Apr. 2003): "Man of Iron"
(mentioned)

Suggested links for further research about this character and the character's religious affiliation:
- https://en.wikipedia.org/wiki/Richard_Cory
- http://en.wikipedia.org/wiki/Richard_Cory_(song)
- http://www.miracleor2.com/RC.html