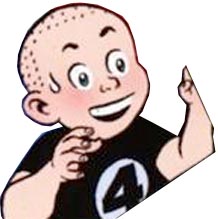 Bobby


Religion: indeterminate

Name: Bobby

Classification:

supporting character
Publisher(s):

First Appearance: Strange Tales (vol. 5) #2 (Dec. 2009): "Anything but RETAIL!"
Creators: R. Kikuo Johnson
Number of Appearances: 1
Occupation: student
Location: New York City, New York, USA
Gender: male
Note: Fantastic Four fan; cried at Alicia's botched Thing cake
Bobby was a young boy was a big fan of the Fantastic Four.
Bobby's grandmother ordered a birthday cake from a local bakery in New York City. Unfortunately for Bobby, Alicia Masters was, at that time, trying to get a "regular" job. She had recently begun working in the bakery.
When Bobby's grandmother brought him to pick up the "Thing" birthday cake they had ordered, Bobby took one look at it and burst into tears. The Thing's face was indeed on the cake, but it had been rendered in green instead of orange frosting. Furthermore, Bobby's name was badly mangled. Alicia Masters, who is blind, was not a very good cake decorator.
As Bobby cried to his grandmother, who demanded a refund, Alicia explained to her boyfriend (Ben Grimm, a.k.a. the Thing), that the frosting had "felt" orange.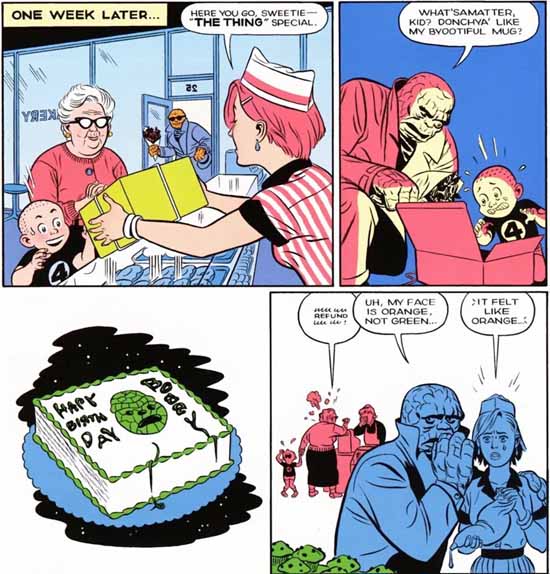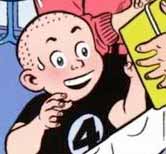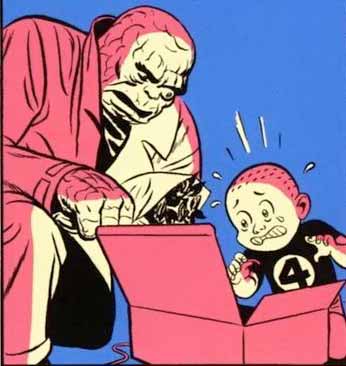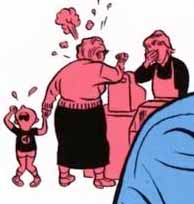 This character is in the following story which has been indexed by this website:

Strange Tales (vol. 5) #2 (Dec. 2009): "Anything but RETAIL!"
(3-panel cameo)

Suggested links for further research about this character:
- https://www.comics.org/issue/675196/
- http://comicbookdb.com/issue.php?ID=181475
- http://marvel.wikia.com/Strange_Tales_Vol_5_2