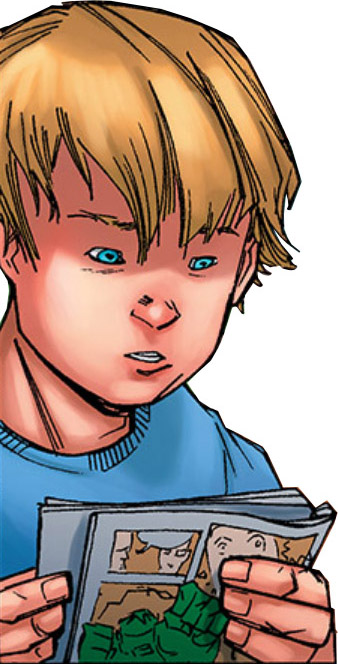 Zack


Religion: indeterminate

Name: Zack

Classification:

supporting character
Publisher(s):

First Appearance: Captain America & the Korvac Saga #1 (Feb. 2011): "Strange Days"
Creators: Ben McCool, Craig Rousseau
Number of Appearances: 1
Enemy of: Korvac
Defended or Helped by: Captain America, The Avengers
Occupation: student
Location: New York City, New York, USA
Race: white
Gender: male
Note: in Central Park when super-villains attacked
Zack was a boy (approximately 12 years old) who lived in New York City. Zack was a big comic book fan.
One day, Zack was reading a comic book in Central Park, sitting next to a good friend of his (a black boy whose name was not revealed). The two of them were arguing about how many times during a given year super-villains "win." Zack thought that villains must win at least 6 times per year, or else they would just give up. His friend thought it was two at the most.
Suddenly four super-villains appeared on the scene, battling Spider-Man and the Avengers Scarlet Witch and Beast. Captain America and Iron Man showed up soon thereafter. Captain America quickly picked Zack and his friend up and moved them out of the way. Spider-Man pointed out the danger that super-villains posed, and told Zack and his friend to run to safety.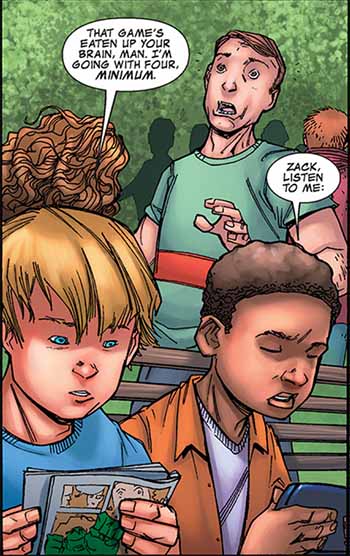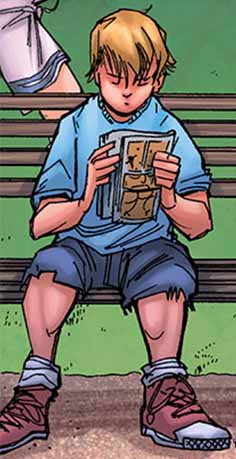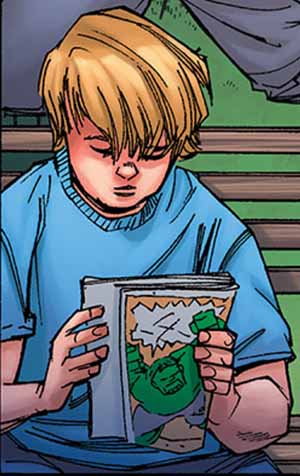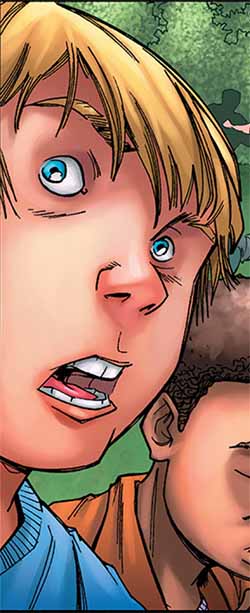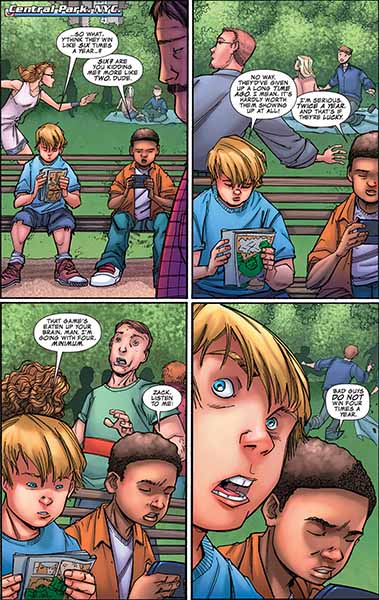 This character is in the following story which has been indexed by this website:

Captain America & the Korvac Saga #1 (Feb. 2011): "Strange Days"
(8-panel cameo)

Suggested links for further research about this character:
- http://marvel.wikia.com/Captain_America_%26_the_Korvac_Saga_Vol_1_1
- http://www.captainamericalibrary.com/superhero-library/captain-america/captain-america-comic-details.aspx?id=CAKORS&issue=1