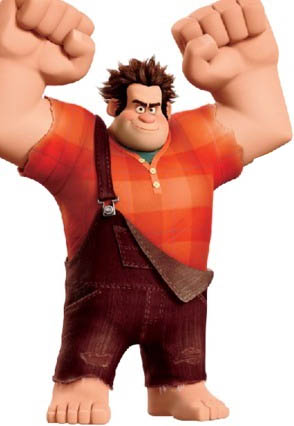 The Religious Affiliation of


Wreck-It Ralph


Religion: religious/ethical

Name: Wreck-It Ralph
Other Names: Ralph
Publisher(s):

First Appearance: Wreck-It Ralph (2012)
Creators: Rich Moore, Phil Johnston, Jim Reardon, Jennifer Lee, John C. Reilly (actor)
Super? (Has Super Powers/Special Abilities/Technology): Yes
Number of Appearances: 2
TV, Film Appearances: 1
Video Game, Computer Game Appearances: 1
Enemy of: Fix-It Felix, Jr., Turbo
Ally: Vanellope von Schweetz
Ally: Fix-It Felix, Jr.
Occupation: villain
Race: white
Gender: male
Within the context of the video game "Fix-It Felix, Jr." (the "game-within-the-movie" which Wreck-It Ralph appears in), Ralph is the central villain. But after appearing in this video game for 30 years, he doesn't want to be a villain any more. He wants to be a hero, and he sets off on a quest to prove that he can be a hero.
Within in the context of the movie "Wreck-It Ralph", Ralph is the central protagonist, and is very much a hero.
This character is in the following story which has been indexed by this website:

Wreck-It Ralph (2012)
(lead character)

Suggested links for further research about this character and the character's religious affiliation:
- http://www.imdb.com/character/ch0306905/
- http://en.wikipedia.org/wiki/Wreck-It_Ralph
- http://www.imdb.com/title/tt1772341/