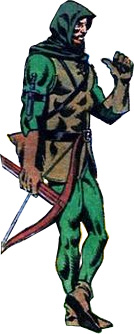 The Religious Affiliation of


Crossbow


Jason Praed

Religion: Luddite

Name: Crossbow
Alter Ego: Jason Praed
Classification:

villain
Publisher(s):

First Appearance: Daredevil (vol. 1) #204 (Mar. 1984): "Vengeance of the Victim"
Creators: Denny O'Neil, Luke McDonnell, Danny Bulanadi
Super? (Has Super Powers/Special Abilities/Technology): Yes
Number of Appearances: 3
Enemy of: Daredevil, Micah Synn
Occupation: assassin
Worked for: The Kingpin, Micah Synn, Lord Barrington Synn
Nation: United Kingdom
Race: white
Gender: male
Note: viewed modern world, technology as corrupt
Crossbow (Jason Praed) was an assassin from the United Kingdom. He used a crossbow as his weapon of choice.
Crossbow's beliefs can be described as "Luddite" in nature. He viewed modern technolog and the modern world as a whole as corrupt. He did not necessarily identify himself explicitly using the word "Luddite."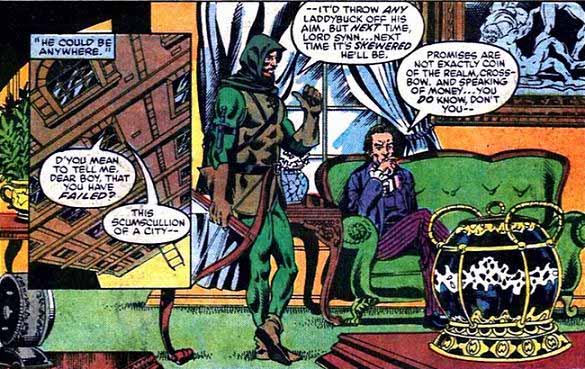 Suggested links for further research about this character and the character's religious affiliation:
- http://www.comicvine.com/crossbow/29-31646/
- http://marvel.wikia.com/Jason_Praed_(Earth-616)
- http://comicbookdb.com/character.php?ID=11476
- http://www.marvunapp.com/master/crjcrt.htm
- https://www.comics.org/issue/38441/
- http://marvel.wikia.com/Daredevil_Vol_1_204
- http://www.comicvine.com/daredevil-vengeance-of-the-victim/37-24089/
- http://marvel.wikia.com/Daredevil_Vol_1_210
- http://www.comicvine.com/daredevil-survivor/37-24690/