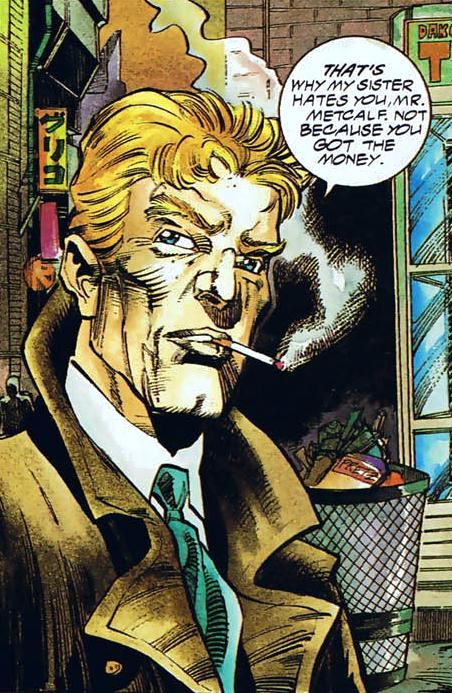 Edwin Alva, Jr.


Religion: not determined yet

Name: Edwin Alva, Jr.

Other Names: Omnifarious; Omnefarious

Classification:

supporting character

villain
First Appearance: Hardware #32 (Oct. 1995): "Swan Song"
Creators: Dwayne McDuffie, Denys Cowan, Prentis Rollins, Matt Ballard (actor)
Super? (Has Super Powers/Special Abilities/Technology): Yes
Number of Appearances: 5
Comic Book Appearances: 2
TV, Film Appearances: 3
Enemy of: Static, Autopsy, Post Mortem
Ally: Sabrina Alva
Ally: Edwin Alva Sr.
Ally: Hardware
Worked for: Hard Co.
Race: white
Gender: male
Note: Edwin Alva's son
Note from Omnifarious webpage on DC Animated Universe Wiki website:
In Milestone Media, Alva's children did not appear until after a reformed Edwin Sr. died a heroic death. Sabrina, the eldest, was not content with her father's will -- everything went to Curt Metcalf -- but Edwin Jr. was. He became an ally of Hardware. Like many characters in Static Shock, there are no similarities beyond the name.
Summary of Hardware #32, from now-defunct webpage at http://milestone.luthor.com/comics_detail.asp?ID=164&:
The funeral of Edwin Alva makes Curtis reevaluate the position in his life. Curtis is confronted by Alva's children and Governer Winter. Augustus Freeman turns out to be Curtis's lawyer. After some soul-searching Hardware decides to set up Hard Co. -- a company of geniuses intent on bettering the human condition.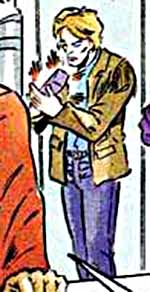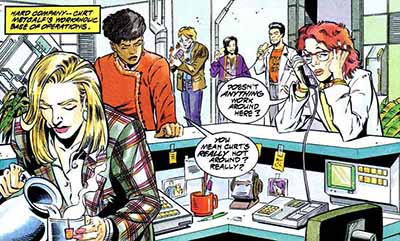 Suggested links for further research about this character:
- http://dcanimated.wikia.com/wiki/Omnifarious
- http://dc.wikia.com/wiki/Edwin_Alva_(Dakotaverse)