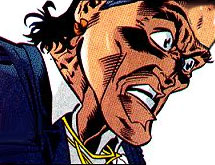 Lou Piccone


Religion: not determined yet

Name: Lou Piccone

Other Names: Lou Picconé

Classification:

supporting character
Publisher(s):

First Appearance: Young Heroes In Love #7 (Dec. 1997): "Young Heroes Unplugged"
Creators: Dan Raspler, Dev Madan, Keith Champagne
Number of Appearances: 6
Ally: Zip-Kid
Ally: Big Nick
Ally: Billy
Occupation: con artist, gangster
Nation: USA
Race: white
Gender: male
Note: Zip-Kid's boyfriend; was engaged to her
Zip-Kid's serious boyfriend is Lou Piccone. Most people think he is really a jerk. He seems like a gangster to some people, Stacey Taglia (Zip-Kid) is really into him, despite how thuggish he is.
Zip-Kid was unaware that her boyfriend was a gangster and a criminal. But eventually, after she was engaged to him, she learned of these ties. Lou's criminal background caught up with him and he died in Young Heroes In Love #16 (Sep. 1998).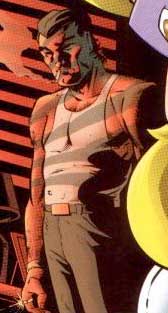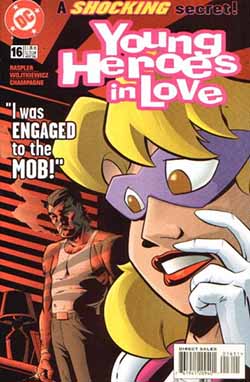 This character is in the following 6 stories which have been indexed by this website:

Young Heroes In Love

Suggested links for further research about this character:
- http://www.dcuwiki.net/w/Young_Heroes_in_Love_7
- http://www.dcuwiki.net/w/Young_Heroes_in_Love_9
- https://www.comics.org/issue/61825/
- http://www.dcuwiki.net/w/Young_Heroes_in_Love_14
- http://www.comicvine.com/young-heroes-in-love-/37-45312/
- https://www.comics.org/issue/62135/
- http://www.tp.org/yhil/16.html
- http://www.dcuwiki.net/w/Young_Heroes_in_Love_16