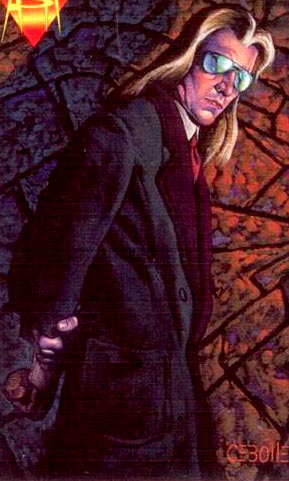 The Religious Affiliation of


Adam


Religion: alien

Name: Adam
Classification:

villain
Publisher(s):

First Appearance: Ash #3 (May 1995): "Ghost and the Machine"
First Appearance (Additional Details): (shadow cameo) Ash #3 (May 1995): "Ghost and the Machine"; (full) Ash #4 (July 1995): "Ashes to Ashes"
Creators: Joe Quesada, Jimmy Palmiotti
Super? (Has Super Powers/Special Abilities/Technology): Yes
Number of Appearances: 10
Enemy of: Ash, 22 Brides, Gunther DelSantiago
Ally: The Actor
Ally: Godchildren
Location: New York City, New York, USA
Gender: male
Note: one of main characters in "Ash" series
Adam wanted to destroy all mankind. The beings known as "Godchildren" were his minions in this endeavor. Ash eventually learned that he was actually one of the Godchildren. Adam wanted to enlist Ash in his war against mankind. Ash's refusal to do so was part of what made Adam and Ash bitter enemies.
The Actor was just one of many pawns used by Adam.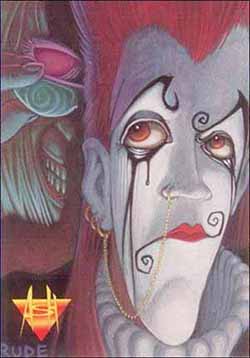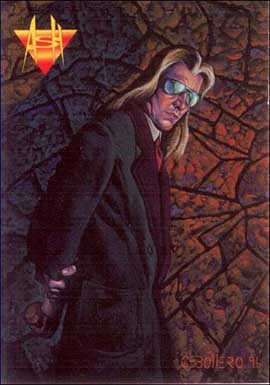 This character is in the following 9 stories which have been indexed by this website:

22 Brides

Ash

Ash Files #1 (Mar. 1997)

Ash: The Fire Within

Suggested links for further research about this character and the character's religious affiliation:
- http://en.wikipedia.org/wiki/Ash_(comics)
- http://www.comiccollectorlive.com/LiveData/Issue.aspx?id=a968dfe0-f7ee-4285-9140-a4da152e942f
- http://www.comiccollectorlive.com/LiveData/Issue.aspx?id=2d7b3645-64a0-4597-9dc4-5a4ef0950c58
- http://www.comiccollectorlive.com/LiveData/Issue.aspx?id=e7547987-1805-4503-9f19-fcc4edf3793f
- http://www.comiccollectorlive.com/LiveData/Issue.aspx?id=a1295c69-0f04-4334-848b-d521309b1d64