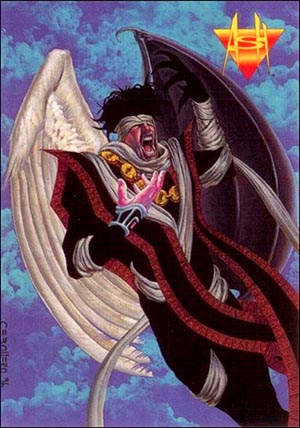 The Religious Affiliation of


Gabriel


Religion: half-angel/half-devil

Name: Gabriel
Classification:

villain
Publisher(s):

First Appearance: Ash #3 (May 1995): "Ghost and the Machine"
Creators: Joe Quesada, Jimmy Palmiotti
Super? (Has Super Powers/Special Abilities/Technology): Yes
Number of Appearances: 10
Location: New York City, New York, USA
Gender: male
Note: one of main characters in "Ash" series
Gabriel, who has two large wings (one angelic and one devilish) was one of the main characters in the Ash series.
Gabriel first battled Ash when Ash (in his civilian identity Ashley Quinn) went to the Slimelight nightclub with his date, Lia Ishikawa. Gabriel was there to pass judgement on murderous mob boss Don Joe Fonti. Quinn changed into Ash and battled Gabriel.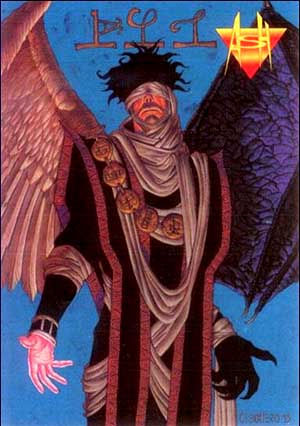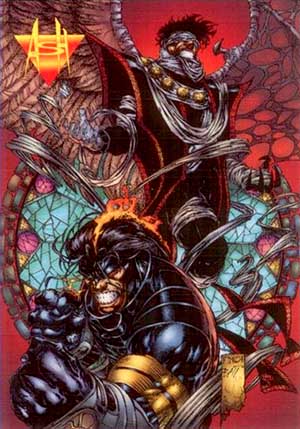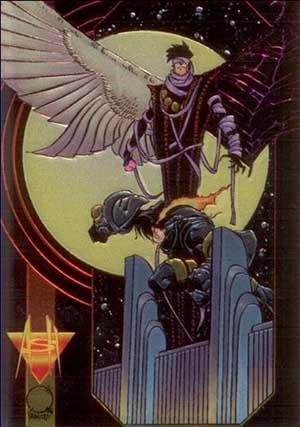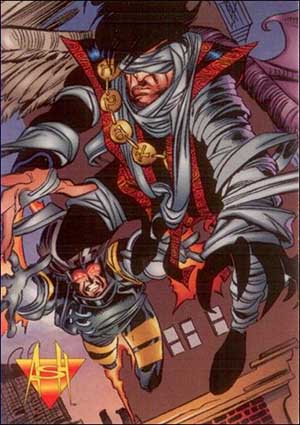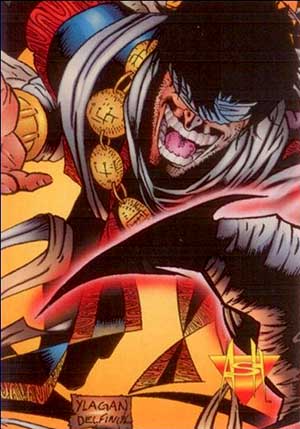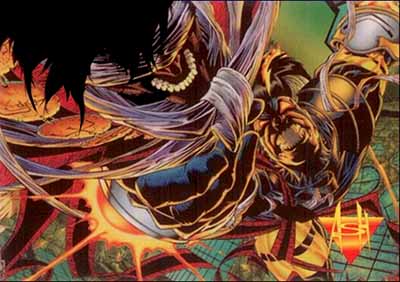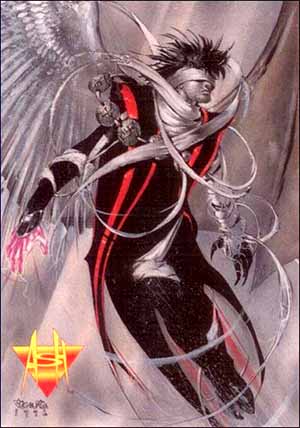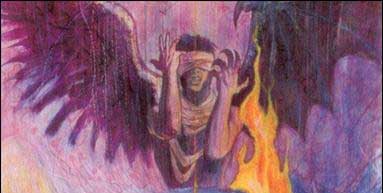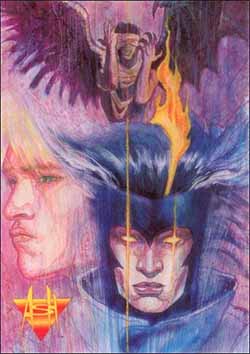 This character is in the following 4 stories which have been indexed by this website:

Ash

Ash Files #1 (Mar. 1997)

Suggested links for further research about this character and the character's religious affiliation:
- http://en.wikipedia.org/wiki/Ash_(comics)
- http://www.comicvine.com/ash-ghost-and-the-machine/37-107336/
- http://www.comicvine.com/ash-church-of-the-poison-mind/37-107417/
- http://www.comiccollectorlive.com/LiveData/Issue.aspx?id=6df79e96-64df-41ac-8a07-a9b1754689af
- http://www.comiccollectorlive.com/LiveData/Issue.aspx?id=0754f27d-50eb-4c29-ad40-976f20f1ec37
- http://www.comiccollectorlive.com/LiveData/Issue.aspx?id=a968dfe0-f7ee-4285-9140-a4da152e942f
- http://www.comiccollectorlive.com/LiveData/Issue.aspx?id=2adc6cb6-fc8b-427b-bba7-3b051a469709
- http://www.comiccollectorlive.com/LiveData/Issue.aspx?id=e17029bf-07ad-4a1f-9307-a1f2514024ba
- http://www.comiccollectorlive.com/LiveData/Issue.aspx?id=6be3f38f-faff-4188-8d81-278d4cb39e1f
- http://www.comiccollectorlive.com/LiveData/Issue.aspx?id=0fc38fc3-70f6-463f-bb57-80be9b780850
- http://www.comiccollectorlive.com/LiveData/Issue.aspx?id=527f5647-c49e-406e-aba0-469b00778722
- http://www.comiccollectorlive.com/LiveData/Issue.aspx?id=4b77a279-5ab6-451d-b756-61829bb1c9