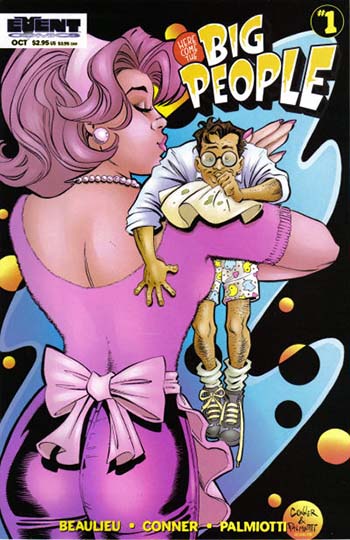 The Religious Affiliation of


M.O.M.


I'M hOMe

Religion: N.A.

Name: M.O.M.
Alter Ego: I'M hOMe
Other Names: MOM
Classification:

supporting character
Publisher(s):

First Appearance: Here Come the Big People #1 (Oct. 1997)
Creators: Trace Beaulieu, Amanda Conner, Jimmy Palmiotti
Number of Appearances: 1
Worked for: Austin Milcsop
Nation: USA
Gender: female
Note: protoplasmic "mother" made to care for adults
Invented by Austin Milcsop.
This character is in the following story which has been indexed by this website:

Here Come the Big People #1 (Oct. 1997)

Suggested links for further research about this character and the character's religious affiliation:
- http://insidepulse.com/2003/12/08/8547/
- https://www.comics.org/issue/335595/
- http://www.comiccollectorlive.com/LiveData/Issue.aspx?id=33185ec8-633a-43c3-ba29-71357b23028c