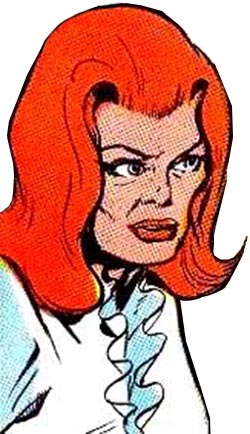 The Religious Affiliation of


Laura Russell


Religion: sorceress (former)

Name: Laura Russell
Other Names: Laura Russoff Russell; Laura Russoff; Laura Maria Russell; Laura Maria Russoff
Classification:

supporting character
Publisher(s):

First Appearance: Marvel Spotlight (vol. 1) #2 (Feb. 1972): "Werewolf By Night"
Creators: Roy Thomas, Jean Thomas, Gerry Conway, Mike Ploog
Super? (Has Super Powers/Special Abilities/Technology): Yes
Number of Appearances: 4
Enemy of: Max Grant
Family/Relatives: Jack Russell (son), Lissa Russell (daughter), Philip Russell (husband), Gregory Russoff (husband)
Service Provider: Doctor Allen
Location: Los Angeles, California, USA
Race: white
Gender: female
Note: mother of Jack Russell (Werewolf By Night)
Laura was a college student travelling in Europe when she met and fell in love with Baron Gregory Russoff. The two married and had two children: Jack and Lissa.
Eventually Laura learned that her husband had been born into a family line with a curse on it: they were werewolves. Gregory Russoff spent three nights of each month locked in a distant room in one of the castle towers. This was the only dark spot in Laura's otherwise idyllic existence. But one night, the tower was damaged by lightning, and the werewolf escaped. Villagers tracked him down and killed him.
Laura returned to America with her two children. Eventually she married Gregory's brother Philip.
On her deathbed, Laura Russell revealed to her 18-year-old son a secret she had kept from him: His father was a werewolf, and his family line was cursed such that Jack would become a werewolf, too.
After she died, Jack Russell began to suspect that his step-father (Jack Russell) who had killed her.
Jack Russell was not directly responsible for Laura Russell's death. Laura died due to injuries sustained in a car crash - a crash that was caused by the sabotage of the family's chauffeur, Max Grant. Grant, an operative of The Committee, sabotaged Laura's vehicle when Jack Russell refused to pay any more blackmail money to the Committee.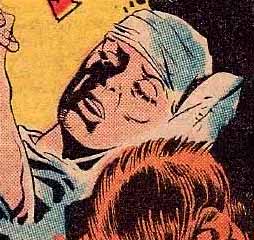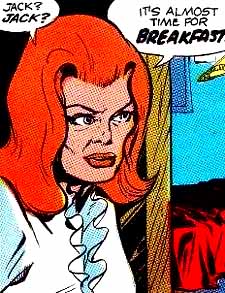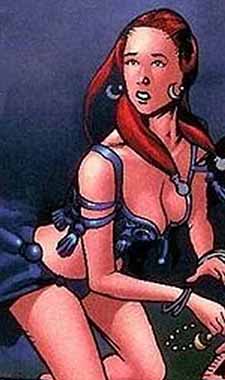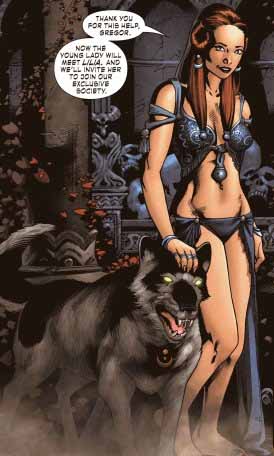 This character is in the following 5 stories which have been indexed by this website:

Marvel Spotlight (vol. 1) #2 (Feb. 1972): "Werewolf By Night"

Werewolf by Night

Suggested links for further research about this character and the character's religious affiliation:
- http://www.comicvine.com/laura-russoff/29-28399/
- http://comicbookdb.com/character.php?ID=13494
- http://www.marvunapp.com/master/rprz.htm
- http://www.comicvine.com/marvel-spotlight-werewolf-by-night/37-11995/
- https://www.comics.org/issue/24881/
- http://comicbookdb.com/issue.php?ID=19234
- http://marvel.wikia.com/Marvel_Spotlight_Vol_1_2