The Shark Tank


Name: The Shark Tank

Classification:

supporting characters

group
Publisher(s):

First Appearance: Parts Unknown (vol. 1) #3 (Sep. 1992): "Taken"
Creators: Beau Smith, Brad Gorby, Randy Clark
Number of Appearances: 2
Type of Organization/Group: police force
Location: Chicago, Illinois, USA
Note: elite cops
The Shark Tank is an elite squad of cops.
Before he became a raging alcoholic, Pendelton Spurr was a member of the Shark Tank.
Number of group members listed below: 3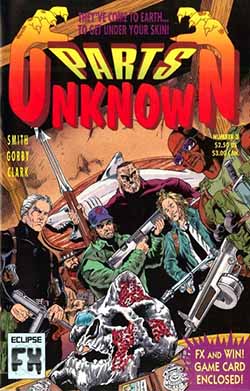 Suggested links for further research about this character:
- http://skystormstudio.com/skywiki/?page_id=198