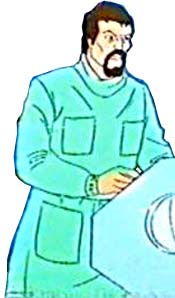 Professor Gregson Gilbert


Religion: not determined yet

Name: Professor Gregson Gilbert

Other Names: Professor Gilbert; Prof. Gregson Gilbert; Prof. Gilbert

Classification:

supporting character

scientist
Publisher(s):

First Appearance: Fantastic Four (vol. 1) #35 (Feb. 1965): "Calamity on the Campus!"
Creators: Stan Lee, Jack Kirby, Chic Stone, John Stephenson (actor)
Number of Appearances: 8
Comic Book Appearances: 7
TV, Film Appearances: 1
Allies: Dean Johnson, Dean Mencken
Defended or Helped by: Cloak, Dagger, Power Pack
Occupation: college professor, roboticist, scientist
Taught: Mr. Fantastic
Worked for: Empire State University, Gateway University
Location: St. Louis, Missouri, USA
Race: white
Gender: male
Note: Reed Richards' old college professor; build Dragon Man
Professor Gregson Gilbert was one of Reed Richards' old professors back when Richards was a college student.
Years later, after Richards became Mr. Fantastic of the Fantastic Four, his team visited Professor Gilbert at the university. Professor Gilbert proudly showed them his newest creation: a sophisticated android named "Dragon Man." It was the professor's intention to use the android for good.
Unfortunately, the professor's assistant George stole the controls to the android in order to use it for his own nefarious purposes.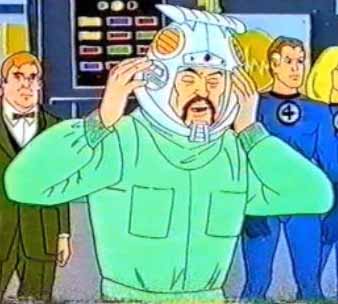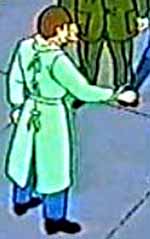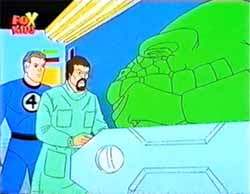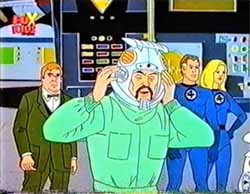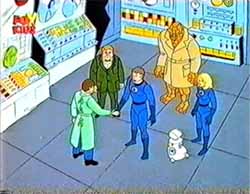 This character is in the following 2 stories which have been indexed by this website:

Fantastic Four

Suggested links for further research about this character:
- http://marvel.wikia.com/Gregson_Gilbert_(Earth-616)
- http://www.comicvine.com/gregson-gilbert/4005-38121/
- http://comicbookdb.com/character.php?ID=39504
- http://www.marvunapp.com/master/gigk.htm
- http://www.imdb.com/title/tt0915724/
- http://en.wikipedia.org/wiki/Fantastic_Four_(1978_TV_series)
- http://marvel.toonzone.net/ff1978/episode/calamitycampus/
- https://www.comics.org/issue/18970/
- http://comicbookdb.com/issue.php?ID=28282
- http://marvel.wikia.com/Fantastic_Four_Vol_1_35