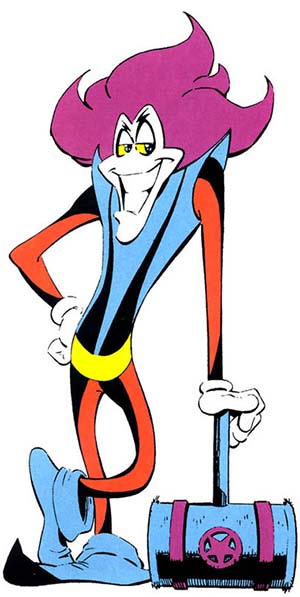 The Religious Affiliation of


Slapstick


Steve Harmon

Religion: Anarchist

Name: Slapstick
Alter Ego: Steve Harmon
Classification:

hero
Publisher(s):

First Appearance: Slapstick #1 (Nov. 1992): "The Totally Awesome Origin of Slapstick!"
Creators: Len Kaminski, James W. Fry III, Terry Austin
Super? (Has Super Powers/Special Abilities/Technology): Yes
Number of Appearances: 24
Teams/Affiliations: Counter Force; Initiative; The New Warriors
Family/Relatives: Mr. Harmon (father), Mrs. Harmon (mother)
Occupation: high school student
Birth Place: New Jersey, USA
Race: white
Gender: male
On the "Mutant X" Earth, Slapstick was a member of the short-lived super-hero team known as the Lethal Legion. As part of this team, he sacrificed his own life in a failed effort to stop the Beyonder/Goblin Queen.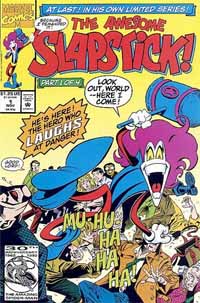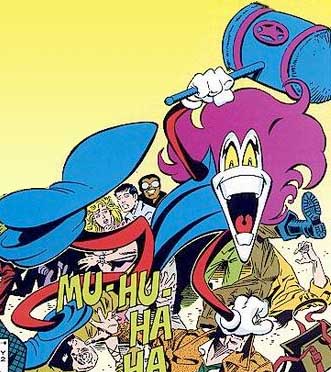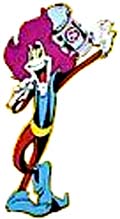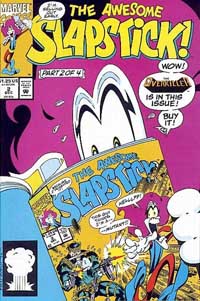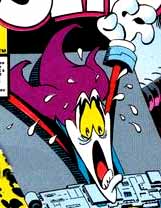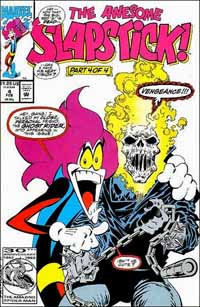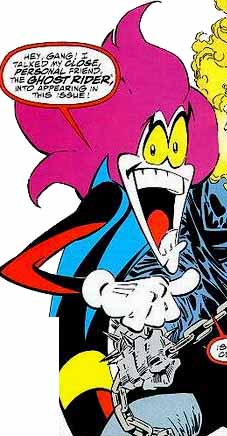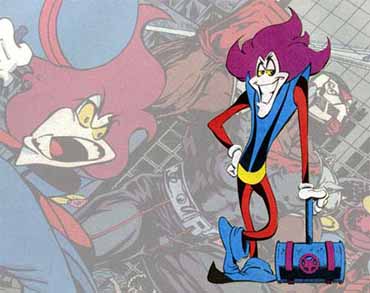 This character is in the following 12 stories which have been indexed by this website:

Avengers: The Initiative

Civil War: Battle Damage Report #1 (Mar. 2007)

Marvel Legacy: The 1980s Handbook (Mar. 2007)

Slapstick

Suggested links for further research about this character and the character's religious affiliation:
- http://www.marvunapp.com/Appendix2/slapstick.htm
- http://www.marvel.com/universe/Slapstick
- http://en.wikipedia.org/wiki/Slapstick_(comics)
- http://comicbookdb.com/character.php?ID=5489
- http://jedaniels-adventures.blogspot.com/2007/03/marvel-comics-awesome-slapstick.html
- http://www.marvunapp.com/master/tbtel.htm
- http://www.marvunapp.com/master/slasle.htm
- http://en.wikipedia.org/wiki/List_of_New_Warriors_members
- http://www.comicboards.com/marvelguide/s3.html
- http://www.marvunapp.com/master/nesnh.htm
- https://www.comics.org/issue/52055/
- http://comicbookdb.com/issue.php?ID=50131
- https://www.comics.org/issue/52187/
- https://www.comics.org/issue/52462/
- https://www.comics.org/issue/52583/