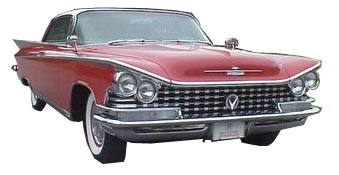 The Religious Affiliation of


two guys driving around


Religion: Pentecostal

Name: two guys driving around
Classification:

group

non-feature lead characters
Publisher(s): unknown
Number of Appearances: 1
Enemy of: evil town
Gender: male
Discussion
From: "Religious musings, part 2", posted 11 November 2004 on the McG Clan blog website (http://mcgclan.typepad.com/mcg_clan/other_miscellaneous_rants_and_observations/; viewed 6 January 2006):
I remember reading Pentecostal comic books! Only the "heroes" were these two guys (one was black and one was white) and they would drive around looking for cities where they felt God was leading them to conquer the forces of evil. One issue has them driving at night (investigating the mysterious disappearances of several young women - read "virgins") and they almost run over a bum. When they get out of the car to see if he's OK they discover that he's eating human fingers. Later on, they discover that several of the town's prominent citizens (mayor, police chief) are part of the occult, and have been sacrificing these young women in the name of Satan.

Suggested links for further research about this character and the character's religious affiliation:
- http://www.adherents.com/lit/comics/Pentecostal_Comic_Book.html