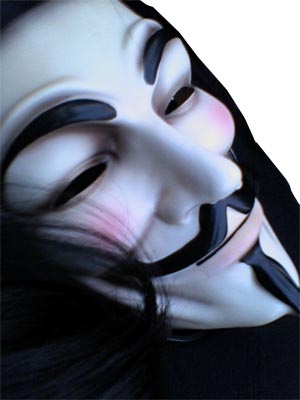 The Religious Affiliation of


V


Religion: anarchist

Name: V
Classification:

hero
Publisher(s):

Quality Communications

First Appearance: Warrior #1 (Mar. 1982): "V for Vendetta" serial
Creators: Alan Moore, David Lloyd
Super? (Has Super Powers/Special Abilities/Technology): Yes
Number of Appearances: 45
Comic Book Appearances: 44
TV, Film Appearances: 1
Gender: male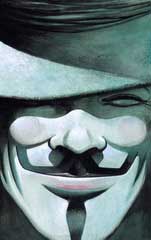 Discussion
From: "The Church of Superman" forum discussion, started 19 June 2006 on the James Randi Educational Foundation website (http://www.randi.org/forumlive/showthread.php?t=58627; viewed 15 May 2007):
19th June 2006, 06:03 AM
headscratcher4

The Church of Superman
http://adherents.com/lit/comics/comic_book_religion.html

Hmmmm... the "religious" affiliations of comic book characters. Huh?

19th June 2006, 08:32 AM
c4ts

...Oh, and anarchy was not a religion, last I checked. Sorry V...
From: "The Religious Affiliation of Comic Book Character V: central character in V for Vendetta" forum discussion, started 15 May 2007 on the Adherents.com website (http://www.adherents.com/lit/comics/V_for_Vendetta.html; viewed 14 August 2007):
V is the the central character in the V for Vendetta comics, written by Alan Moore. V is an anarchist terrorist. Indeed, V's religious affiliation can best be described as "anarchist."

Anarchy (as a philosophy) does not always function as a religion, and many people who are self-described "anarchists" can be classified as having another, more traditionally recognized religious affiliation. But for V, anarchist philosophy is central to his character. This does not mean that "anarchy is a religion," per se. It means that for V, being an anarchist is his religion.

See:
http://en.wikipedia.org/wiki/V_for_Vendetta

Suggested links for further research about this character and the character's religious affiliation:
- http://www.adherents.com/lit/comics/V_for_Vendetta.html
- http://www.comicvine.com/v/29-40407/