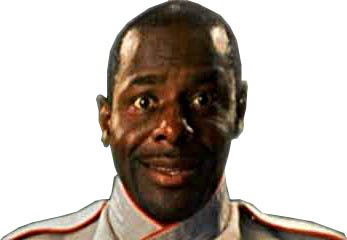 Space Marshall Clarke


Stewart Clarke

Religion: not determined yet

Name: Space Marshall Clarke

Alter Ego: Stewart Clarke

Other Names: Clarke; Space Marshall; Space Marshall Stewart Clarke

Classification:

supporting character
Publisher(s):

First Appearance: Hyperdrive - Season 1, Episode 1 (8 Jan. 2006): "A Gift from the Glish"
Creators: Kevin Cecil, Andy Riley, John Henderson, Paterson Joseph (actor)
Number of Appearances: 7
Employer: Space Force
Occupation: government official
Nation: United Kingdom
Race: black
Gender: male
Note: gives missions, orders to HMS Camden Lock
Stewart Clarke previously attended school with Mike Henderson. In the TV series Hyperdrive, Henderson is now the commander of the British spacecraft HMS Camden Lock and Clarke is Henderson's immediate superior officer: Space Marshall Clarke. In over half of the episodes of the TV series, Space Marshall Clarke is seen on the view screen of the bridge giving orders or instructions to Henderson.
Commander Henderson is clearly incompetent and he and the crew of the HMS Camden Lock routinely fail in the missions they undertake on behalf of the British government of 2151. But Space Marshall Clarke seems too preoccupied with other interests to really care. Things that Clarke seems to give more thought to than Henderson's missions include such mundane things as a dinner party at his wife's sister's house, signing a birthday card for a co-worker, or saying hello to old friends.
Because they are old friends and school mates, Henderson routinely called Space Marshall Clarke by his first name ("Stewart"), which always annoys the Space Marshall, who invariably corrects Henderson and instructs his subordinate to use his correct title ("Space Marshall").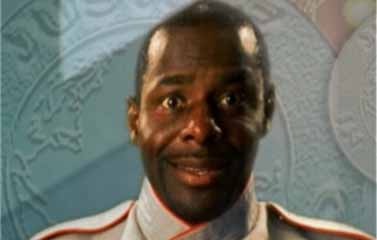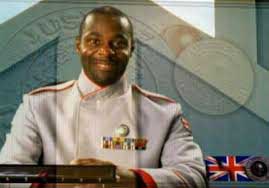 Suggested links for further research about this character:
- http://www.imdb.com/title/tt0481449/
- http://www.imdb.com/title/tt0608867/