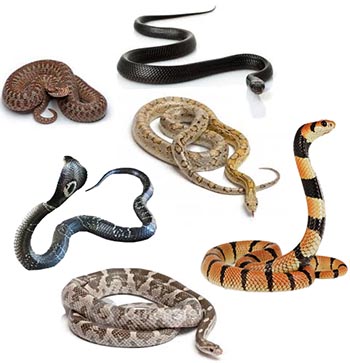 The Religious Affiliation of


snakes


Religion: N.A.

Name: snakes
Other Names: serpent; Serpentes
Classification:

supporting characters

villains

group

real/historical group
Number of Appearances: 100
Comic Book Appearances: 50
TV, Film Appearances: 50
Type of Organization/Group: animal species
Number of group members listed below: 13
Character
(Click links for info about character
and his/her religious practice, affiliation, etc.)
Religious
Affiliation
Team(s)


[Notes]

Pub.
#
app.
snake

various

2
snake
[snake; wears crown would-be Iron Fist must snatch from head]
2

| | |
| --- | --- |
| | Order of the Hellfire Serpent (worshipped by) |

snake
[snake possessed by Daimon Hellstrom's Darksoul]
6
snake
[fictional rolling snake in Wyatt Wingfoot's story]
1
snake
6
snake
2
snake
[have fastest acting venom in the universe]
1
snake
1
snake
[Xanthian boulder crusher (like giant amphibious snake)]
4
100
snake
1
snake
1
snake
[snake species, source of hallucinogenic drug "Zoomers"]
1
This character is in the following 2 stories which have been indexed by this website:

The History of Animals (350 B.C.)

Marvel Fanfare (vol. 1) #17 (Nov. 1984): "A Day in the Life..."

Suggested links for further research about this character and the character's religious affiliation:
- http://en.wikipedia.org/wiki/Snake