unnamed C130 pilot


Religion: not determined yet

Name: unnamed C130 pilot

Other Names: C130 Pilot; military pilot

Classification:

supporting character
First Appearance: World War Z (2013)
Creators: Max Brooks, J. Michael Straczynski, Matthew Michael Carnahan, Drew Goddard, Damon Lindelof, Marc Forster, Gregory Fitoussi (actor)
Number of Appearances: 1
Teams/Affiliations: U.S. Army
Enemy of: zombies
Ally: Captain Speke
Helped: Gerry Lane
Occupation: pilot
Location: Camp Humphreys, South Korea
Birth Place: USA
Race: white
Gender: male
Note: flew Gerry White from South Korea to Jerusalem
An unnamed military pilot was stationed at Camp Humphreys when a horrible zombie plague broke out worldwide. When United Nations investigator Gerry Lane went to Camp Humphreys to try to discover the source of the zombie plague, the pilot of the C130 (or C-17?) died. He needed a pilot to take him from Camp Humphreys to his next destination: Jerusalem. An pilot stationed there volunteered and braved the zombies outside the base to get to the plane and fly Gerry Lane away.
Unfortunately, after they landed in ostensibly safe Jerusalem, zombies managed to scale the extremely high walls and invade the city. The pilot was supposed to wait for Gerry Lane and take him to his next destination, but he became fearful of the zombies and he flew away (alone) before Gerry could get to the plane. Gerry Lane ended up stopping, and getting a ride on a Belorus Airways passenger liner that was in the process of taking off.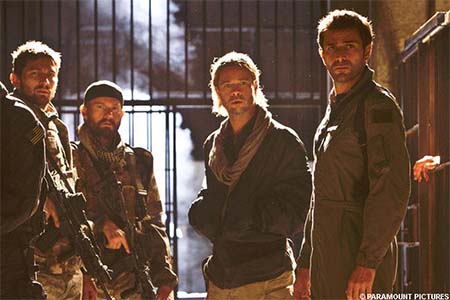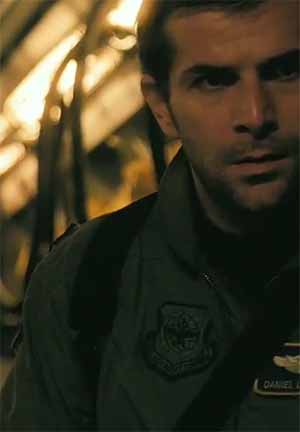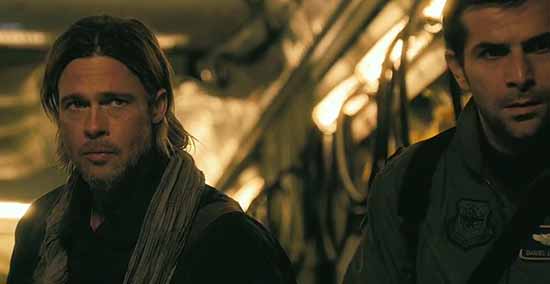 This character is in the following story which has been indexed by this website:

World War Z (2013)

Suggested links for further research about this character:
- http://en.wikipedia.org/wiki/World_War_Z_(film)
- http://www.imdb.com/title/tt0816711/fullcredits