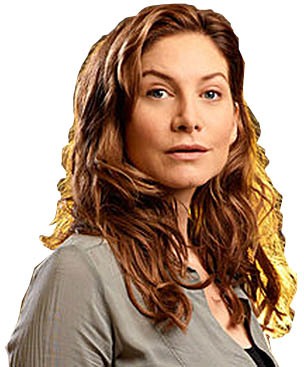 Rachel Matheson


Religion: not determined yet

Name: Rachel Matheson

Classification:

supporting character

scientist
First Appearance: Revolution - Season 1, Episode 1 (17 Sep. 2012): "Pilot"
Creators: Eric Kripke, Jon Favreau, Elizabeth Mitchell (actress)
Number of Appearances: 21
Enemy of: Sebastian Monroe
Ally: Aaron Pittman
Family/Relatives: Miles Matheson (in-law), Charlie Matheson (daughter), Ben Matheson (husband), Danny Matheson (son)
Occupation: scientist
Location: Philadelphia, Pennsylvania, USA
Birth Place: USA
Race: white
Gender: female
Note: helped create tech that turned off electricity worldwide
Rachel Matheson is the wife of Ben Matheson, and thus the sister-in-law of Ben's brother Miles Matheson. Rachel and Miles have long had a smoldering affection for each other, and have occasionally been a romantic couple for brief periods of time. But "bad things happen when we're together" (as Miles has said), so they couple is more often apart than together, even when they are working alongside each other.
Rachel and Ben are the parents of two children: Charlie and Danny.
Actress Elizabeth Mitchell has played the part of Rachel Matheson throughout the "Revolution" TV series, but the character was played by a different actress (Andrea Roth) in the pilot. Before the pilot aired, the role was recast with Elizabeth Mitchell in the part, and the footage with Andrea Roth was not used.