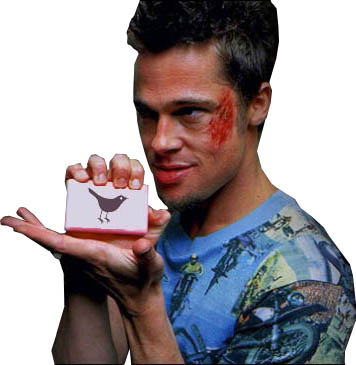 The Religious Affiliation of


Tyler Durden


Religion: religious

Name: Tyler Durden
Classification:

supporting character
Publisher(s):

First Appearance: Fight Club (1996)
Creators: Chuck Palahniuk, Brad Pitt (actor)
Number of Appearances: 4
TV, Film Appearances: 2
Video Game, Computer Game Appearances: 1
Prose/Text Book/Story Appearances: 1
Ally: unnamed narrator
Occupation: soap maker
Birth Place: USA
Race: white
Gender: male
Tyler Durden is not traditionally religious in the sense that he actively adheres to the teachings of an established church or religion, but he has many religious beliefs. Free will and the nature of God are among the many religious topics which Tyler discusses with the unnamed narrator.
Among the more explicit religious discussions in the novel Fight Club is the following on page 141:
The mechanic says, "If you're male and you're Christian and living in America, your father is your model for God. And if you never know your father, if your father bails out or dies or is never at home, what do you believe about God?...

How Tyler saw it was that getting God's attention for being bad was better than getting no attention at all. Maybe because God's hate is better than His indifference.

If you could be either God's worst enemy or nothing, which would you choose?

We are God's middle children, according to Tyler Durden, with no special place in history and no special attention.

Unless we get God's attention, we have no hope of damnation or redemption.

Which is worse, hell or nothing?

Only if we're caught and punished can we be saved.

"Burn the Louvre," the mechanic says, "and wipe your a** with the Mona Lisa. This way at least, God would know our names."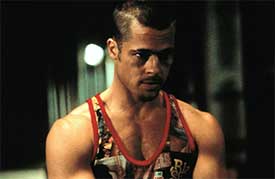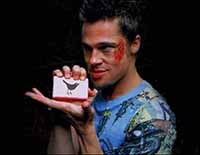 Suggested links for further research about this character and the character's religious affiliation:
- http://www.imdb.com/character/ch0001854/
- http://en.wikipedia.org/wiki/Fight_Club_(novel)
- http://en.wikipedia.org/wiki/Fight_Club
- http://www.imdb.com/title/tt0137523/