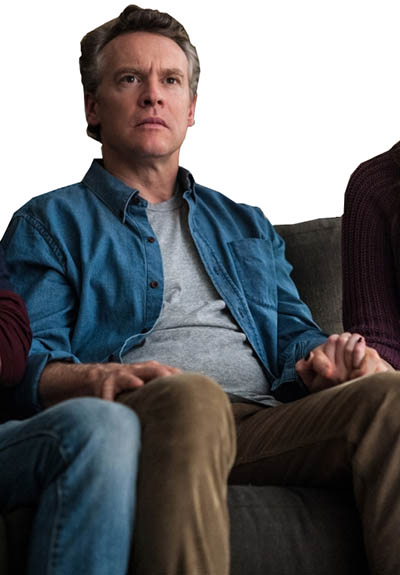 Brian Sanders


Religion: not determined yet

Name: Brian Sanders

Classification:

supporting character
Publisher(s):

First Appearance: Hostages - Season 1, Episode 1 (23 Sep. 2013): "Pilot"
Creators: Omri Givon, Alon Aranya, Jeffrey Nachmanoff, Tate Donovan (actor)
Number of Appearances: 3
Enemy of: Duncan Carlisle
Romantic Interest: Samantha
Family/Relatives: Dr. Ellen Sanders (wife), Morgan Sanders (daughter), Jake Sanders (son)
Occupation: builder, business owner, businessperson, coach, real estate developer
Taught: Kevin
Worked for: Zirlin Group Realty, Whelan High School
Location: Washington, D.C., USA
Race: white
Gender: male
Note: hostage husband of President's doctor
Brian Sanders is the husband of Dr. Ellen Sanders, the doctor who has been chosen to perform surgery on the President of the United States. Before the surgery, rogue FBI agent Duncan Carlisle led a team of outlaws in taking Dr. Sanders' family hostage to pressure her to kill the President during the operation.
Ellen's husband Brian Sanders is having an affair with his assistant (Samantha), something Ellen is completely unaware of. But Carlisle and his team have been spying on the Sanders family, and he knows. Carlisle takes Brian Sanders away from his family to speak to him privately. Carlisle shows Brian Sanders photos he took of him with another woman in a hotel room. Carlisle threatens to expose Brian's secrets unless he uses his influence with his wife to go along with Carlisle's assassination plan.
With regards to his profession, Brian Sanders appears to be a very successful professional. He lives in a large and beautiful home. At his place of work, he has a very large, spacious office. He wears an expensive suit. He is apparently a high-end builder. When Dr. Ellen Sanders calls her husband early in the first episode, he apologizes for not being able to be at her press conference and tells her: "You know how hard I've been working on the sale of this house I'm building."
But Brian's apparent professional success is deceptive. While on that phone call with his wife early in the first episode, a secretary hands him a sticky note on which she wrote: "Hausman Walked; deal is dead."
Later, the hostage takers tell Brian that they know the truth about him: this his "professional success" is a sham, and that his wife is really the one bringing in the family's money.
Brian Sanders volunteers as the coach of his sons lacrosse team, which practices after regular school hours. This could be considered an "avocation." He is serious about this position and puts a lot of energy into it, but he does not get paid for this.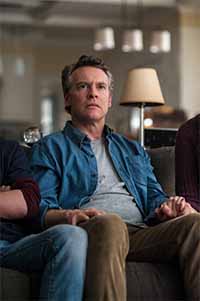 Suggested links for further research about this character:
- http://www.imdb.com/character/ch0385318/
- http://en.wikipedia.org/wiki/Hostages_(TV_series)
- http://www.imdb.com/title/tt2647258/